Hello,
The north east has finally warmed up and we are enjoying the weather.  I have spent a lot of time pulling weeds and moving plants.  I do like playing in the mud almost as much as doing studio work.    I did spend and afternoon dyeing with Liz, but I have yet to wash out the dye so there is nothing to show for that yet.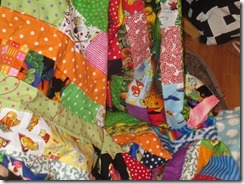 FAB did meet on Tues and there was lots of activity.  Judy was tying  three baby quilts during the meeting.  She always uses such bright colors for them that it is a joy to the eye.  Nancy is finally finished with her Blue Bird quilt.  It is beautiful.  Unfortunately my photos of it are not- so take my word for it.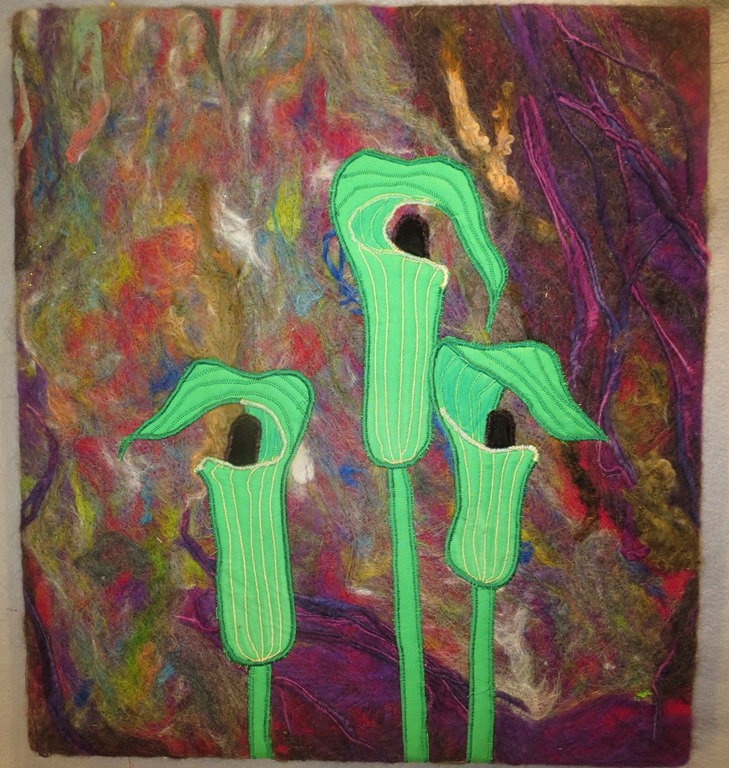 Progress Report:  Spring Jacks  This work is 18" X 20".  The background is all felted work  and the Jacks are appliqued on top.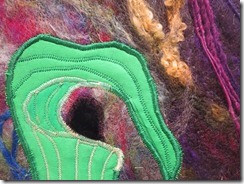 Sense the big Three Jacks piece has a new home I did this smaller one to remind me of that other project.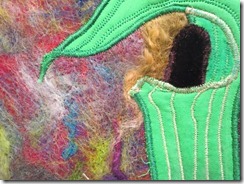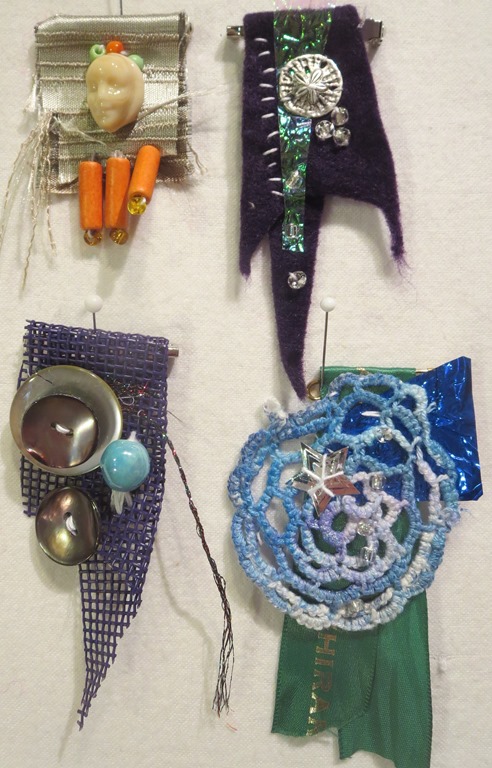 Prayer Flag Pins  As the picture shows I am having too  much fun using little bits of projects and stuff that ends up on my desk making these little guys.  The freedom of no size or shape restrictions is wonderful.
  Rainbow Tree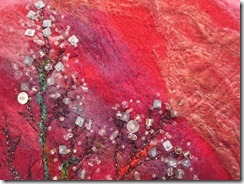 I keep working away on this project in one hour units.  I love the effect so I am not at all unhappy that I am only about one third done with this project.   I am sure it will be well worth the time when it is complete.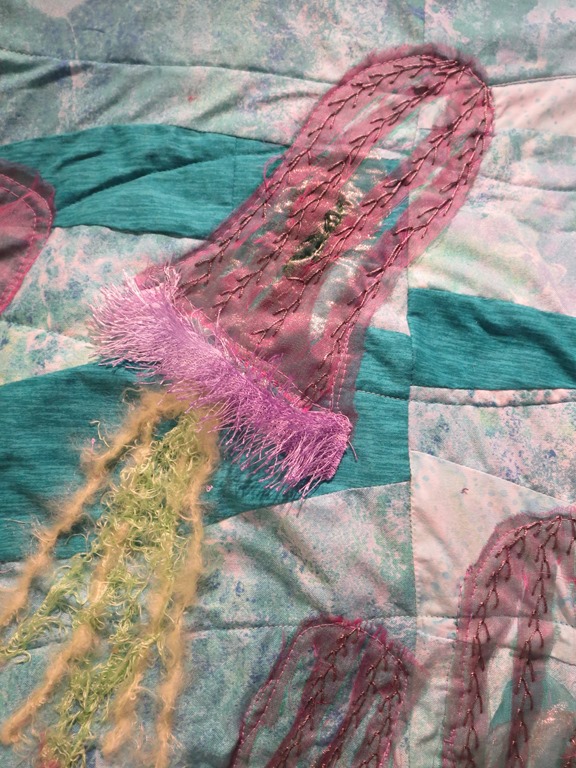 Little Jellyfish    I am working by hand on this piece with a fly stitch.  The tentacles are  couched.   I do not want to use the machine to pull away from the movement  they produce.
Green Dragon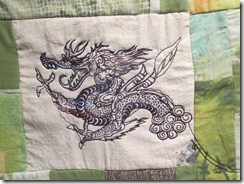 I am doing  machine drawing on this piece.  I did outline the print( its from Ethel)  and started to continue the body.  I took a lot of that stitching out yesterday as it was too big for the body.  I will try again this week.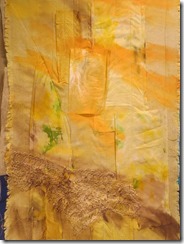 Texture Project   I painted this background this week.  In doing a second look I think it needs another layer  of horizon so I will go back in and add some more paint   before I machine draw on top of it.
Label Blocks # 127 #128 #129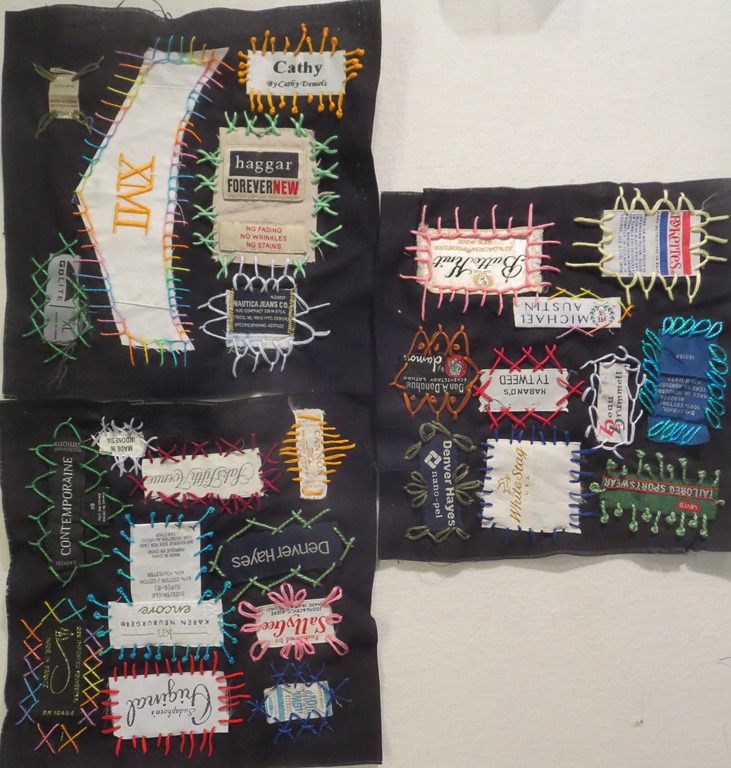 Do to the warmth I spent a lot of time out of doors in the evening this week and did a lot more  work on this project then usual.  I am having fun as I see the pile of black square diminish.
Keep Creating
Carol
PS   I made an error last week I   Label this  jewelry  as being created by Carrine and it is by Linda C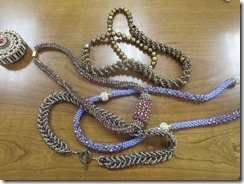 .
This  beautiful work is by Carrine.  Please accept my apologies.