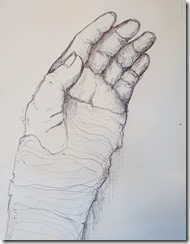 Hello,
I had my operation for carpel tunnel on my left hand yesterday.   It went well and because I had the right wrist done 14 years ago I felt no fear.  The world of medical has  improved sense that first one  and it all seems to be smoother.   I can already do a few things that I know took a week to do last time.    Simple things like touch index finger to thumb.     The Doctor anticipated a smaller opening this time too- but because it is all wrapped up under the soft bandage I can not see that yet.   One Hopes for the best.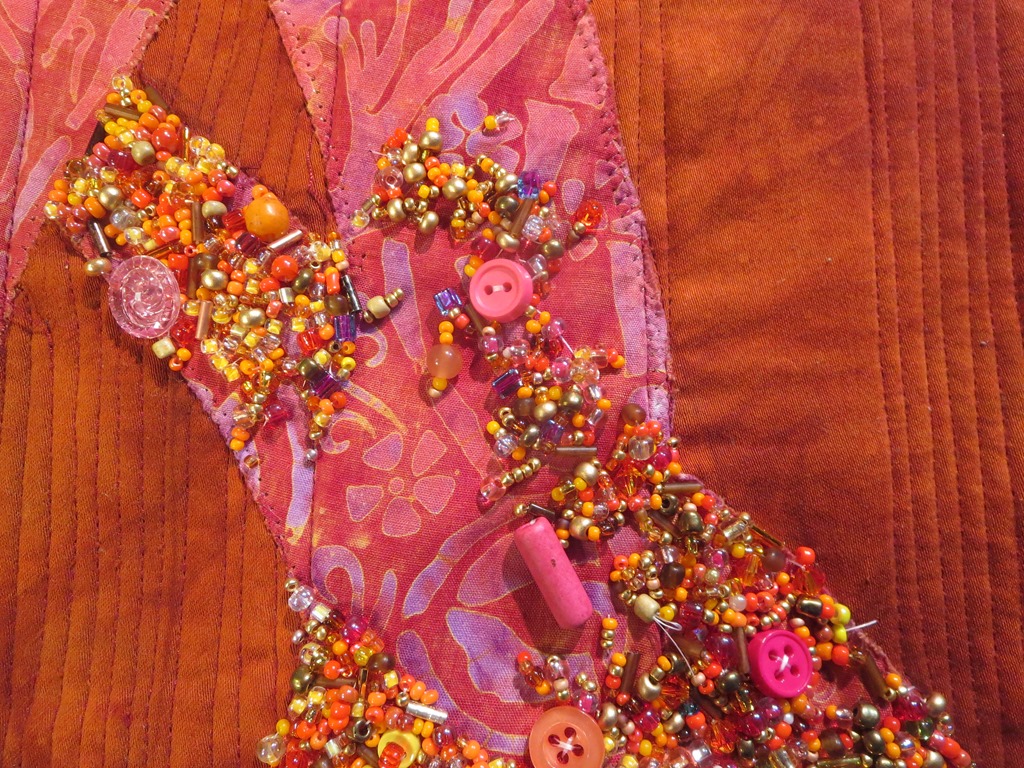 Progress Report :  Glyph IV
I did a lot of beading on this project this week and I am at the intersection of the O and L at this point.   I am pleased with how it is going.
.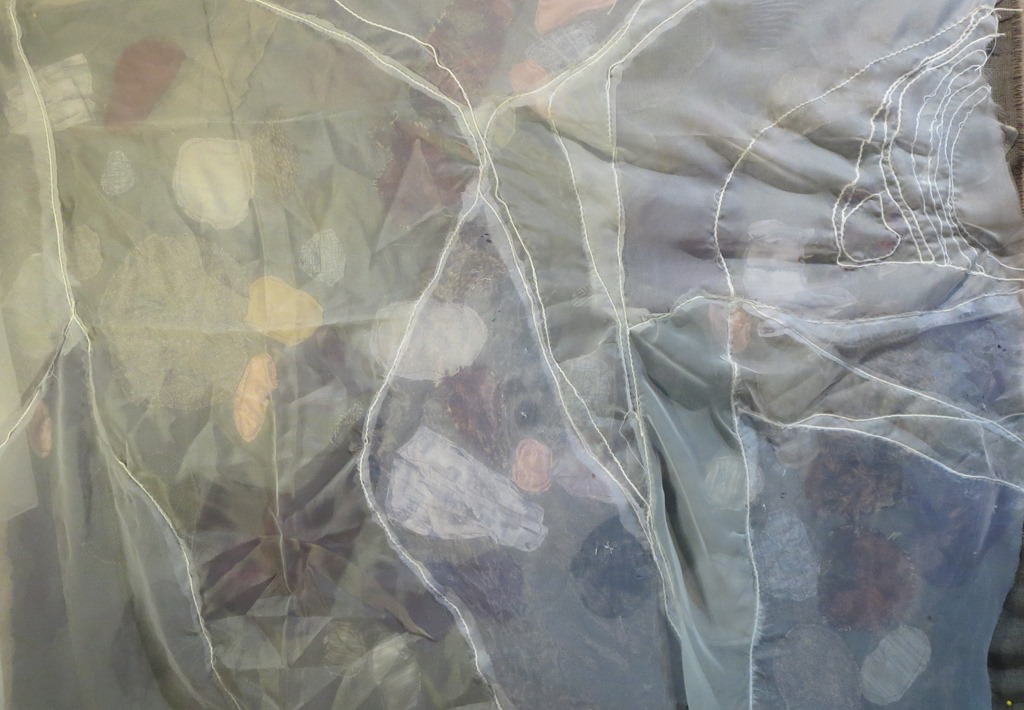 Frozen   I have started to applique the cording down to represent the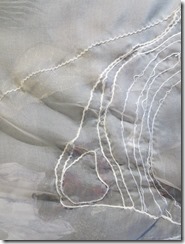 frozen edges of the ice on this work.   Because I want the organza to only be connected to the base were the stones stick up through the ice, it is still free floating on top.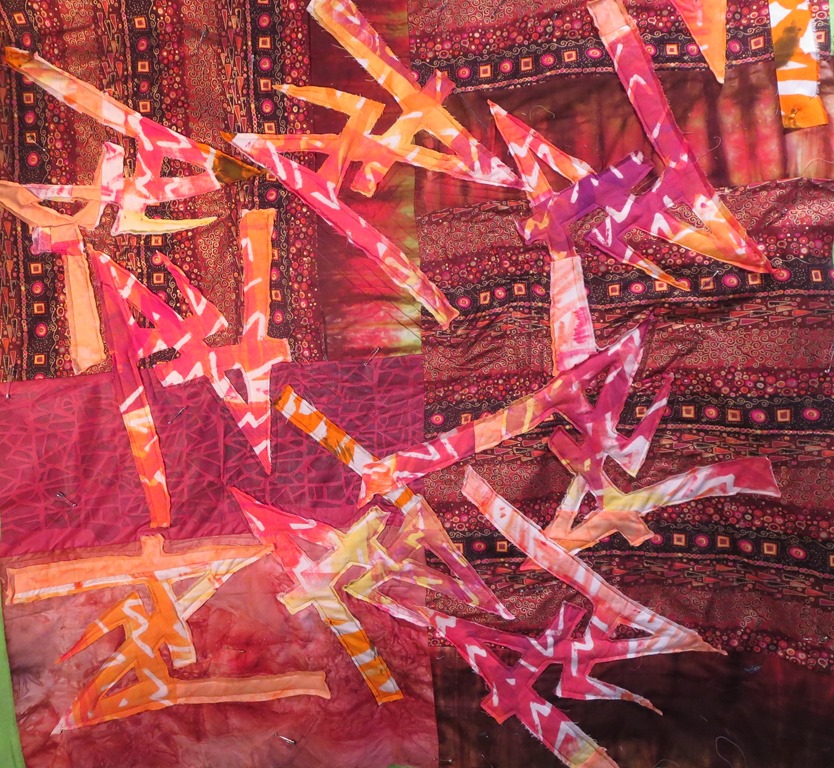 ZAP   I layered this work and started by stitching down all the text.   I have even begun the reflective quilting around the forms.   I am unsure about what way is up, so every time I hang it between work sessions, I try a different orientation.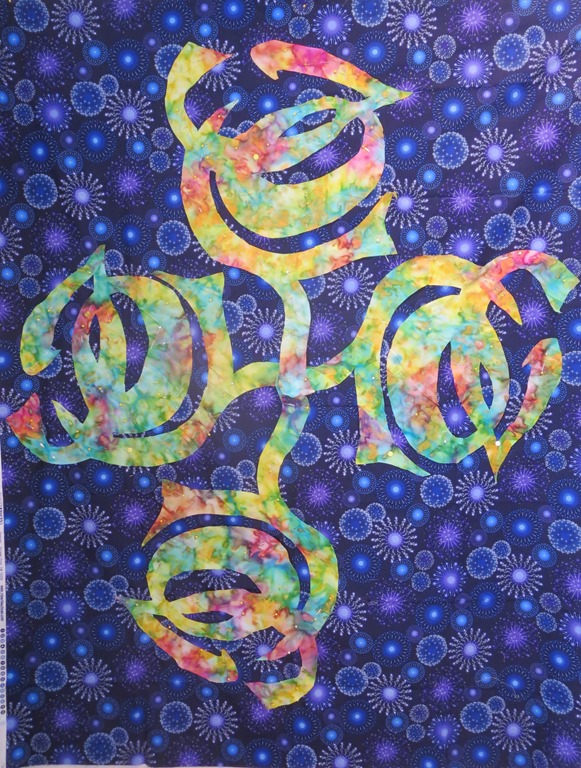 New Joy I used the pattern that I showed in last weeks blog to create the shapes for this radial design.  It is based on the word JOY.  It is easiest to decipher when you look at the fourth of the pattern on the left.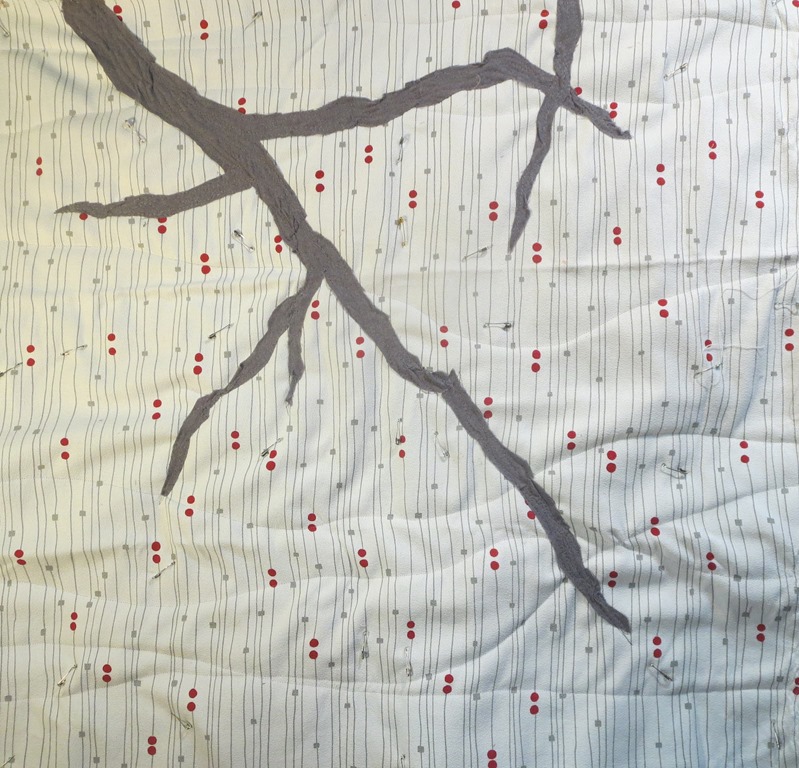 Winter Apples This new work is based on a photo that I took last winter of snow on a crab apple tree.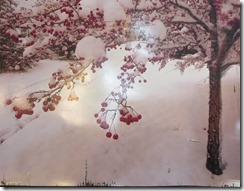 This is the shot.  I made a paper window and focused in on a smaller section.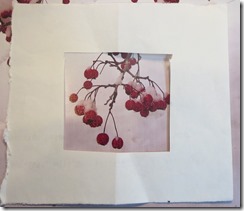 This small section is what I decided to build the new work on.   I have selected a printed fabric that goes along with the theme and I have free motion quilted down the limbs I cut in wool.   I have made about twenty Satan apples  to hand applique down on top.   I used the double fabric method  to create the apples .   After I turn all the apples  I will applique them  and add steams.  I am still thinking about how to create the snow.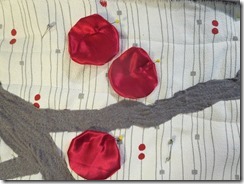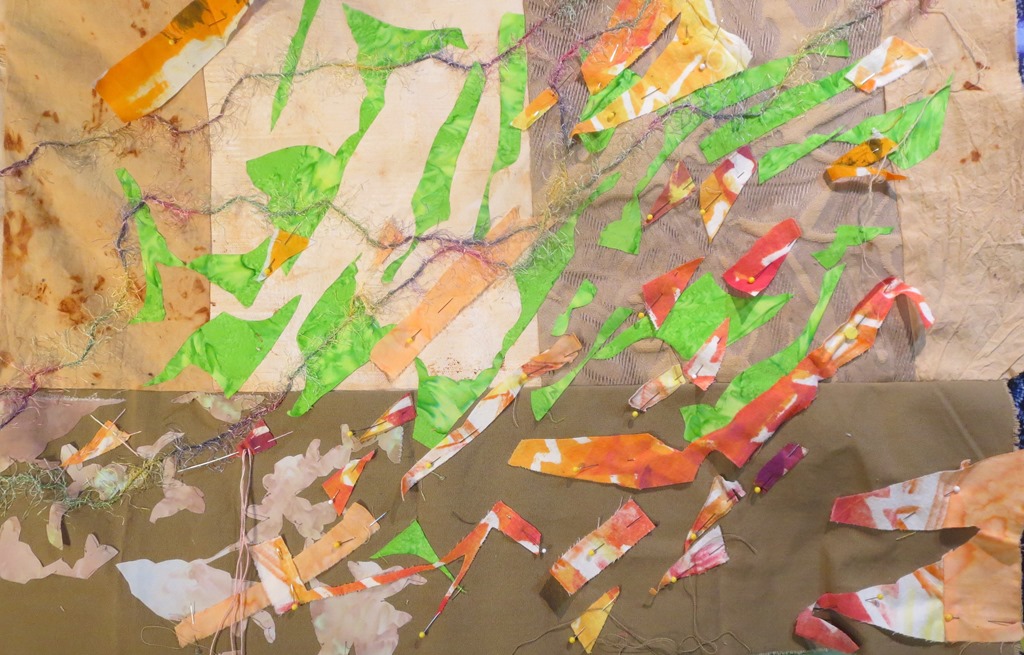 Daily Practice  I have started with the second of my hand work daily pieces.    The fabric shapes are all cut-aways from other projects and all of them except the orange ones are fused to the background.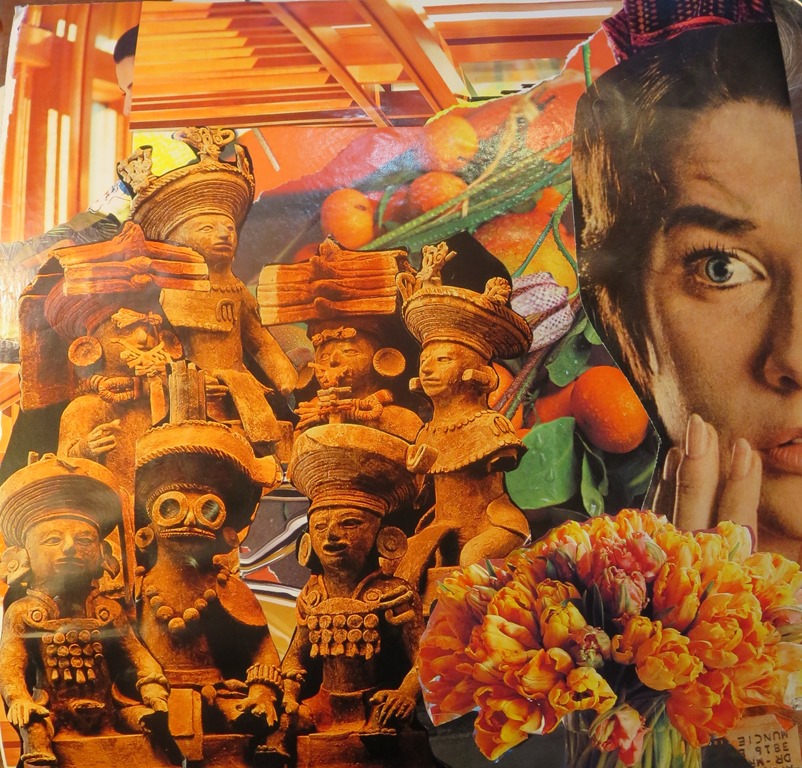 Collage 6
I am continuing to do the collage work.   Perhaps I need to start to think about adding titles to these pieces.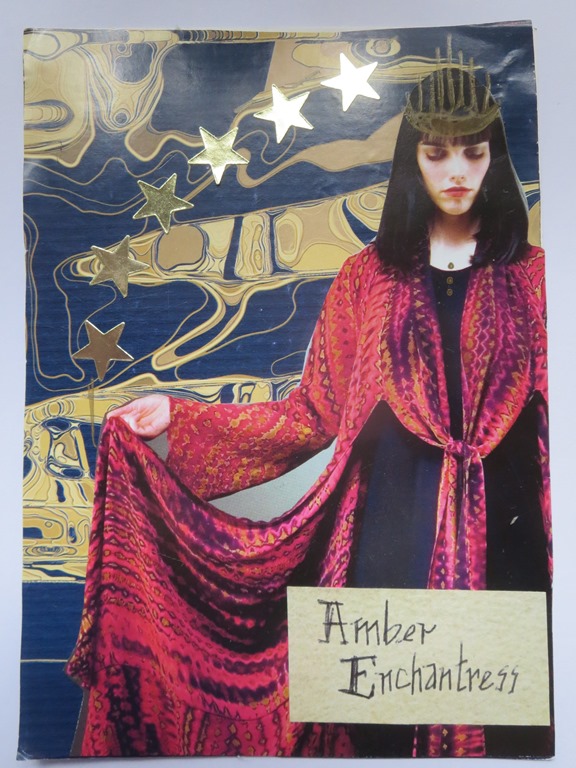 Amber Empress  This is my newest card for Susan's challenge.
Happy Chinese New year.    It is the year of the Dog.
Keep Creating
Carol