Hello,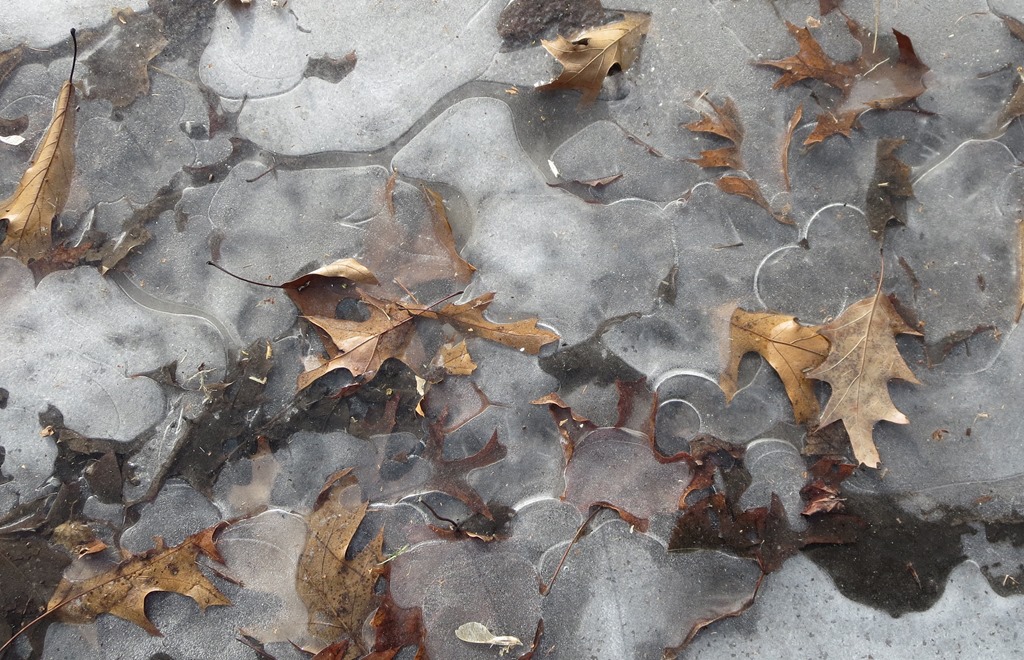 I am paying special attention to ice as I slipped and fell last week.  I am fine.  This shot of ice along the street really shows how water shrinks as it freezes.  I love all the layers of air pockets in this shallow pool along with the leaves for extra texture.   I took lots of photos of ice this week so there may be another ice quilt in the future.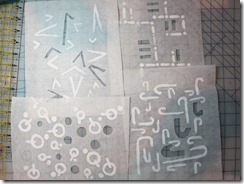 Angela is having a play day in her studio tomorrow and we will be printing with interfacing stencils.   I got carried away as usual with my preparation and made 4.  I will show the results next week.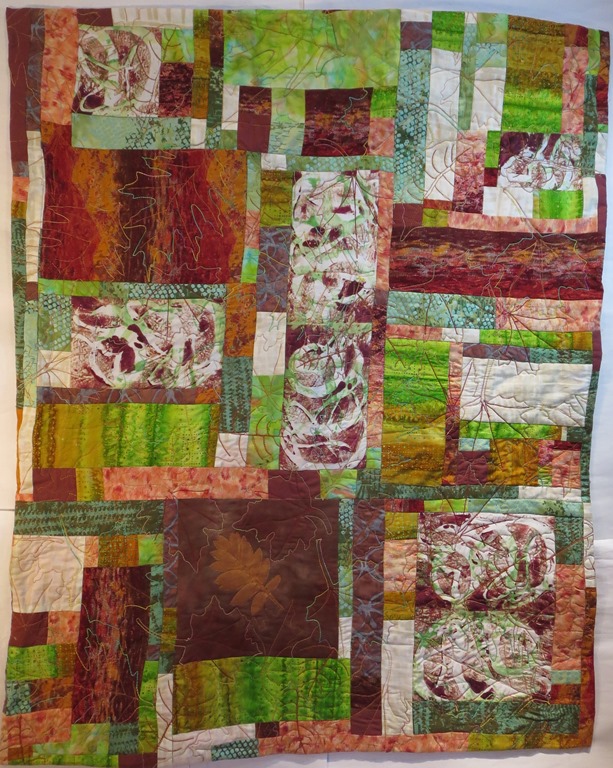 Progress Report: Autumn Leaves This is the last  of my leaf series for the time being.  I had a good time doing bobbin work on this piece as well as the free motion quilting of the leaves on top.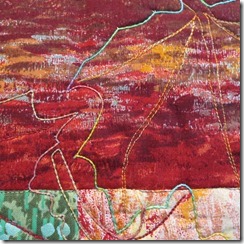 The out line of the leaves was done with cord that was so thick it could not go through the eye of any of my machine needles  so that is why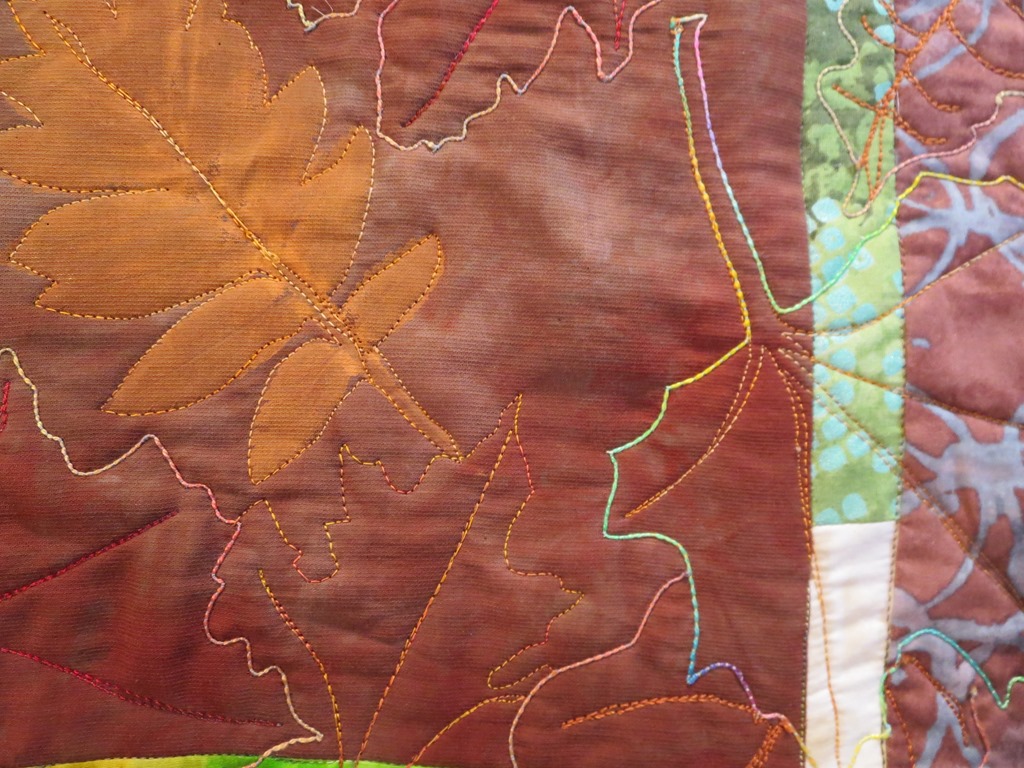 I put it in the bobbin and drew from the back.    I then changed the thread and did the vanes  from the front.    I also used this one last piece of printed fabric  from one of my trips up at Mill Site Lake .    The rest of the leaves are from trees in my yard.  There are two different types of Oaks  and Maples.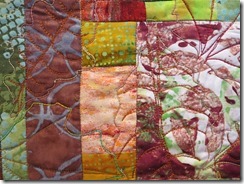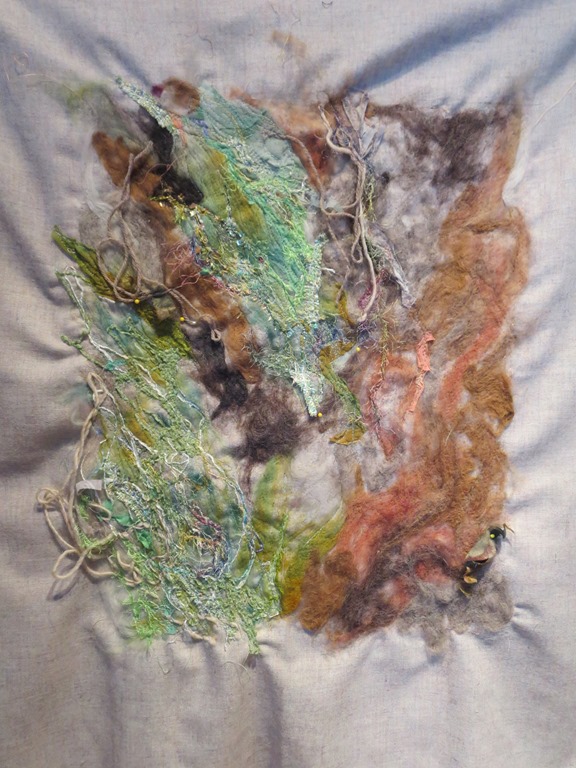 Coastal Color 2   I am having fun adding to this felted piece.  I really like the build up of the texture with stitches and yarns for color.
New work fuchsia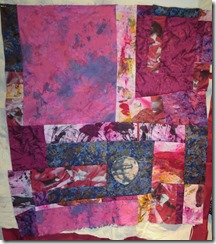 This is the third  top  developed from a collage.    I also meant all three of my personal monthly challenges with this piece.  The challenges are: 1. to use some of Ethel Fabric in a work.    2. to use some fabric I have altered in a work  3. to use a collage as a starting point.   Now I need to decide how I want to quilt this piece.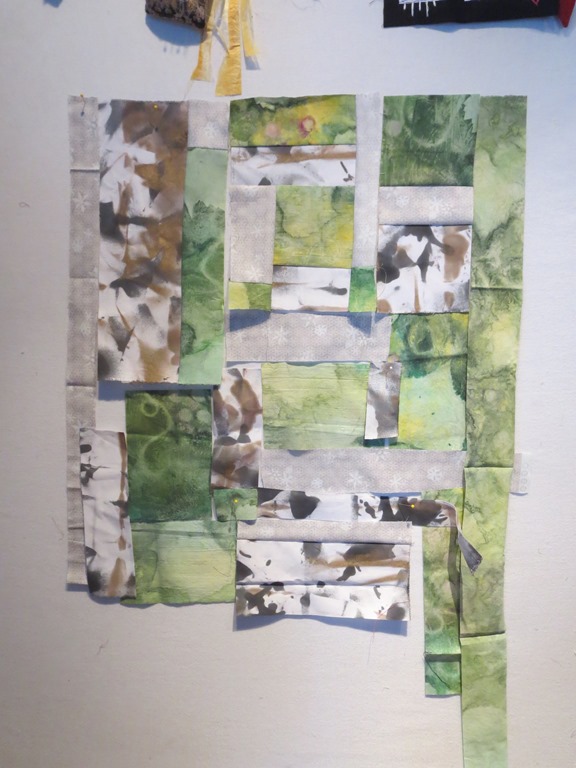 New Work green This top is not quite finished yet,but close.  I have always been interested in how things work and seeing the insides of stuff.  So when I got a new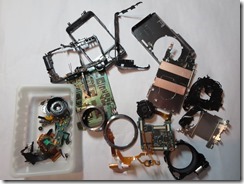 camera last year because I had dropped the old one, I did not throw it away.  I finally took it apart this week .    I love all the little plastic and electronic parts and so I decided to make a top to stitch them too.    It will be a stitching challenge of  sorts.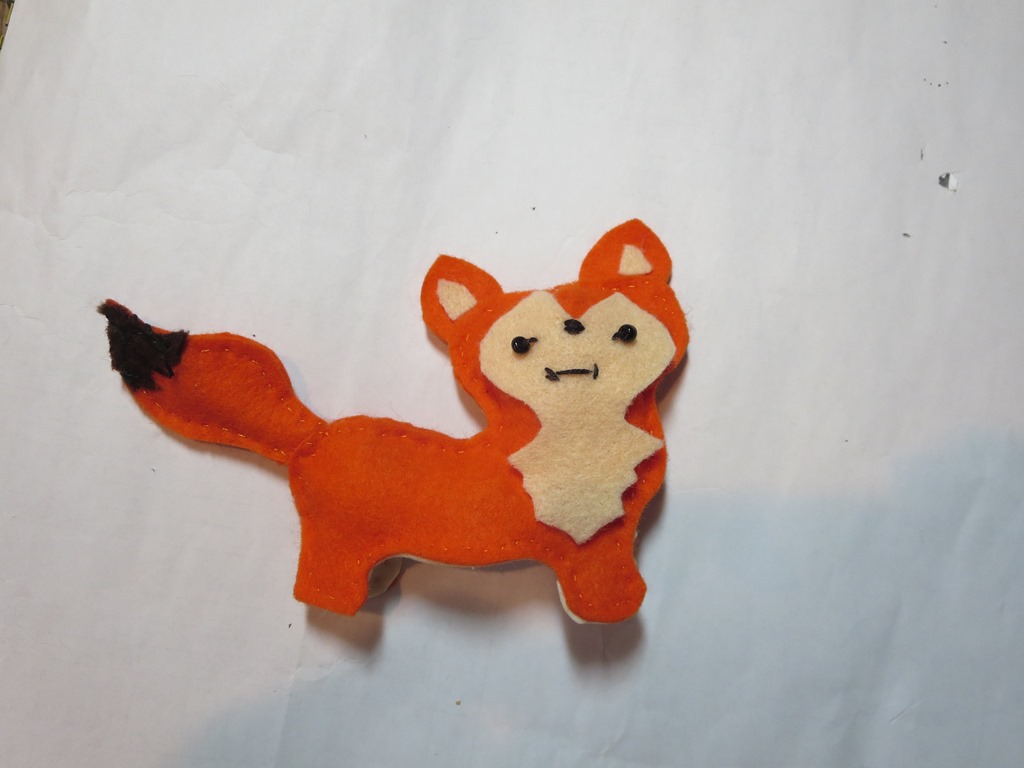 Little Fox  I made this little fox pin this week too.  After receiving positive feed back and having two friends ask for pins of their own,  I  decided to make a tutorial on how to make this fellow.  It is started and I will finish it this week.
 Creative Assistants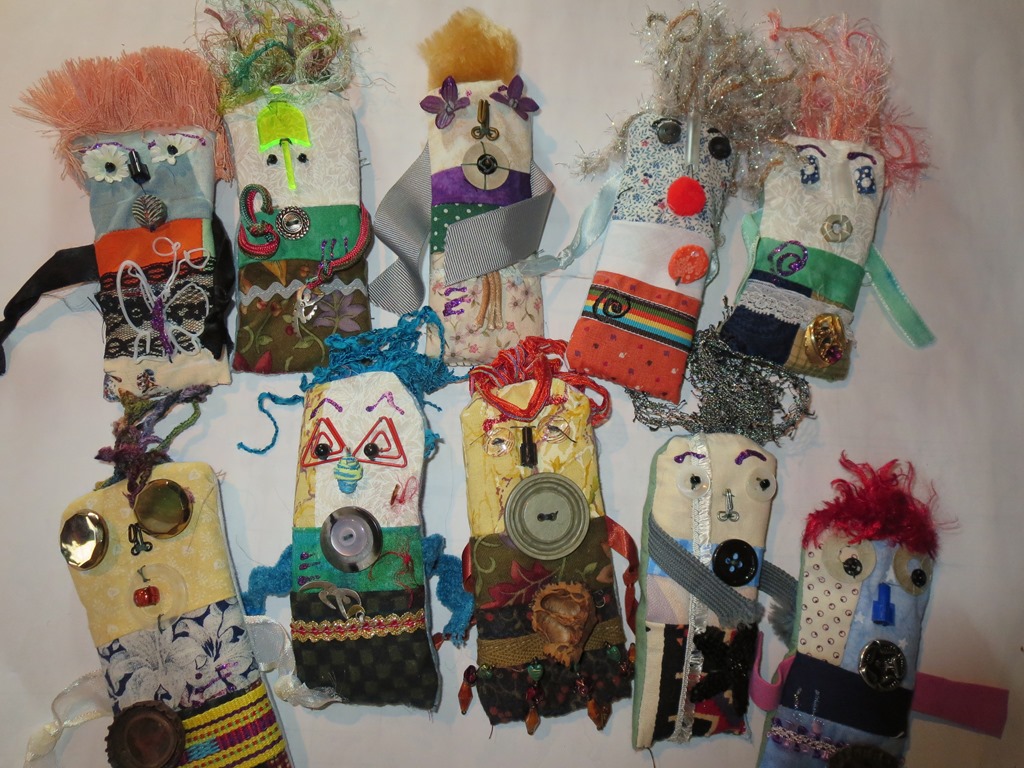 I finished off 30 creative assistants this week.  This is a shot of the last ten.    It sure goes to show how easy it is for me to improvise.
Label Block #35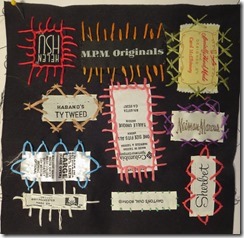 I just keep working away on these little guys.
Keep Creating
Carol