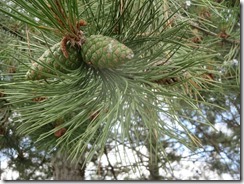 Hello-
I am getting ready for the start of Quilting By the Lake  this week along with the usual stuff.    I always get excited about seeing my gal pals that I only see for these two weeks every year.     It really begins tomorrow for me as I will spend the day helping to hang the quilt show that is a part of the two week event.
This week was busy.  I did go and dye with Liz one day and we did a few more pieces.  I will take a lot along to use in my  class the first week.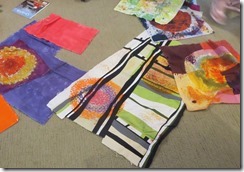 These are Liz's  dyed works that she shared at the QuEG's meeting on Tuesday.    She also finished her piece that is her entry for the Finger Lakes Fiber Artists show that is a part of the QBL show .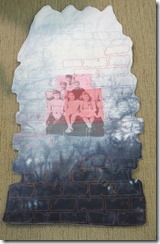 This is not the best shot of it and I will try to get a better one.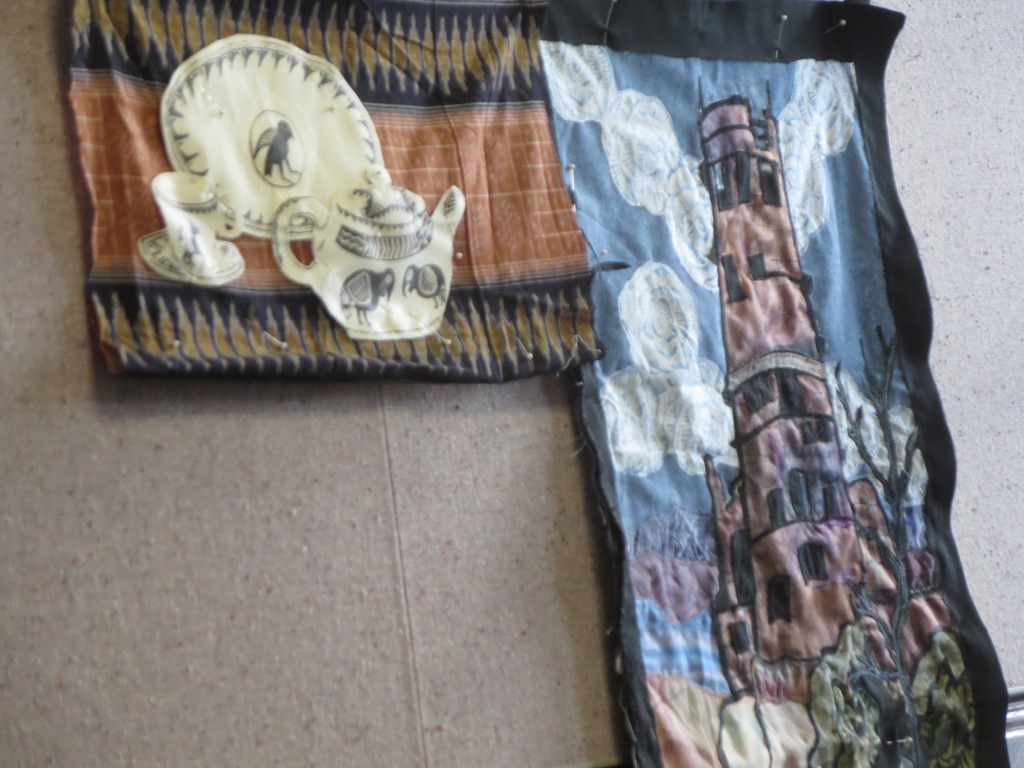 There was also a Diva meeting this week.  This it a shot of Alice's new work for the Women's museum.  It is early in the process so things will change.  But a strong beginning.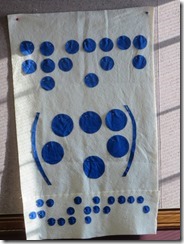 Anne is working on this piece for a show about folks with disabilities.  This is braile.   Both meetings where stimulating and I enjoyed them.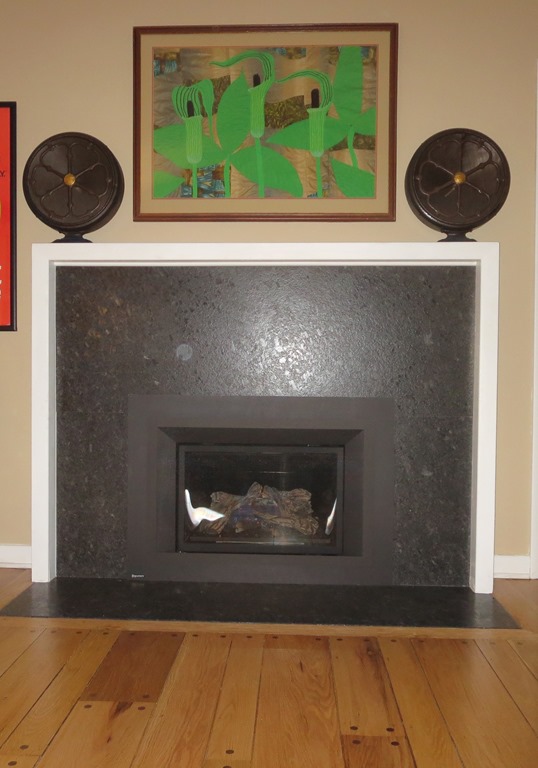 My Three Jacks was finally installed in its new home with my friends Dave and Betty.     This is a shot of it's place of honor over their new fireplace..   I am quite proud of how good it looks there.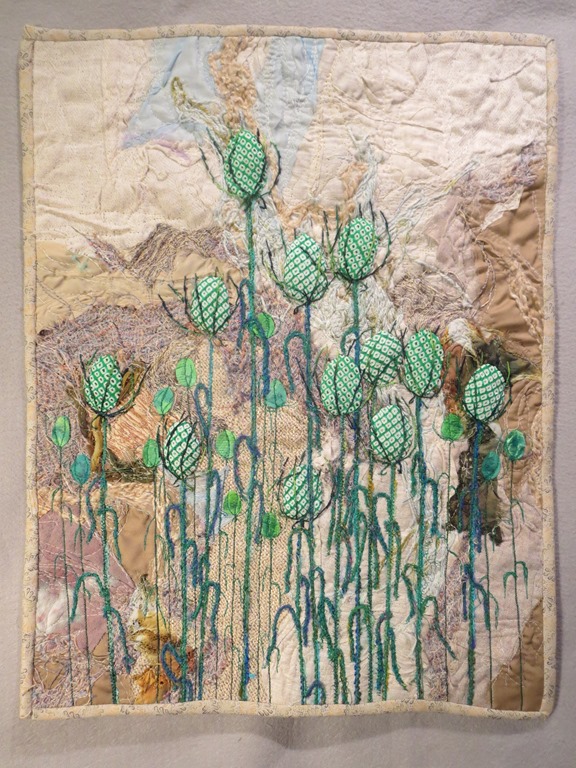 Progress Report:  Teasel III   This work is 17" w X 22" l.   It is going to my friend Vyvian who lives  in England .    I will try to get it shipped soon.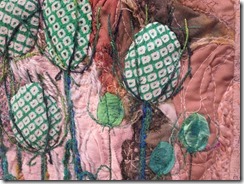 It is the last of the teasel works that will have this shurbi  dyed fabric in it as there is none left in my stash.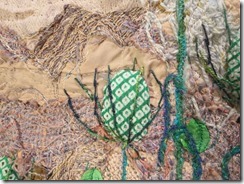 I hope she enjoys the piece.  I certainly enjoyed creating it with her in mind.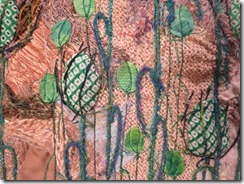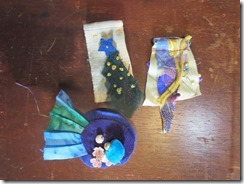 Prayer Flags  I made up three more of these little guys this week.  They are so much fun and go so fast.  I often get nice positive comments on then too.
Label Blocks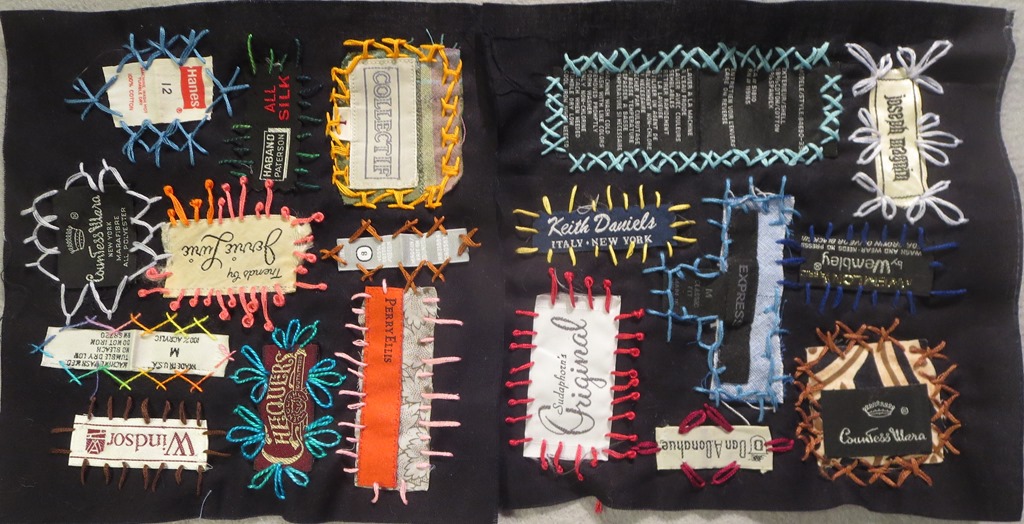 Two more label blocks are done now.  I am nearly finished with a third.  It was my plan to have three as I will be away at QBL for the next two weeks and there will not be any posting until I return .  The next post will  be  Aug 4.
Enjoy summer
Carol