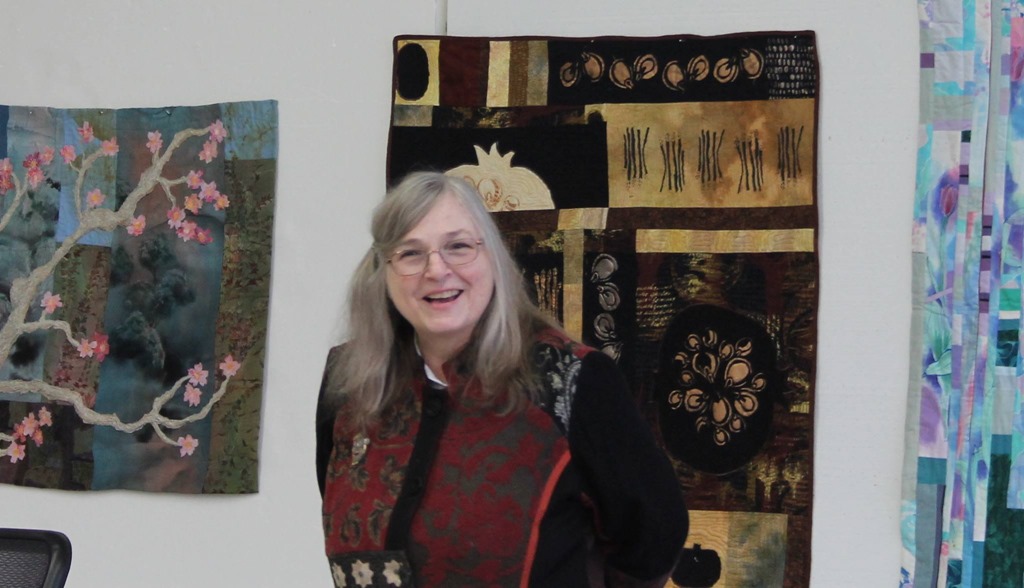 Hello-
I am finding it a bit difficult getting back into the studio after the holidays.  There is so much I want to do that is not  art work related.   I am hoping that will remedy its self with time.
I did do a big trunk show at the Schweinfurth Art Center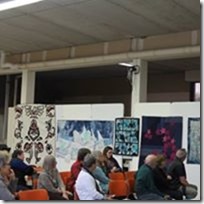 on Sunday and that took a lot of preparation.   I  discovered some themes in my work that I had not noticed before and that is how I structured my talk.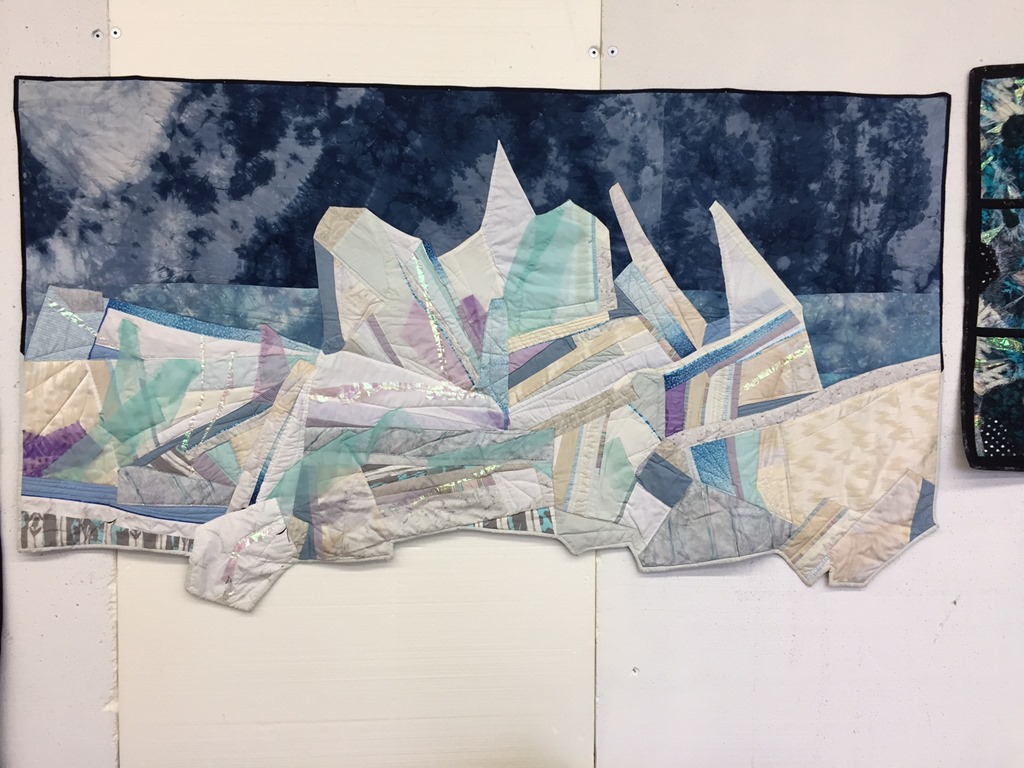 I talked about five of them- Animals, Water, Rocks, Plants and Text.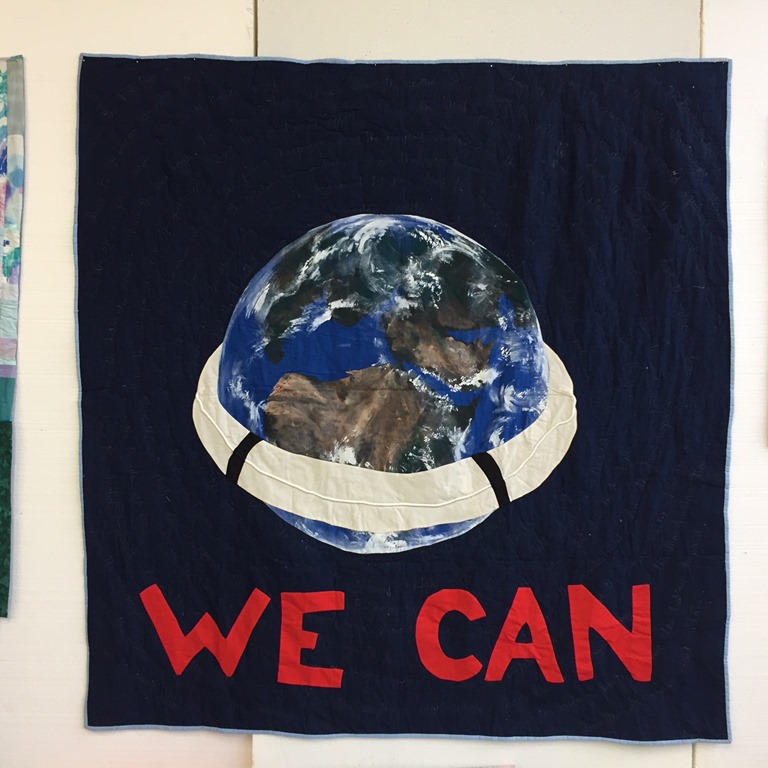 I was epically flattered by the attendance of my friends from all parts of my life.   I did have fun with it and enjoyed the support I got from everyone.   In talking with folks afterward I  came across another topic that I could do a whole different presentation on- my use of embellishments.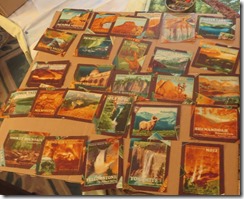 There was a FAB meeting yesterday and we got to look at Nancy's newest work.  She will be making "postcards" out of these images from the National Parks for a quilt.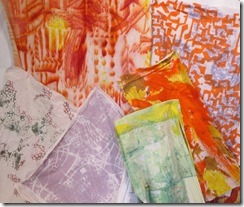 More evidence of being busy is the fact that  I am still working on getting the fabric washed out from the play weekend at the Schweinfurth three weeks ago.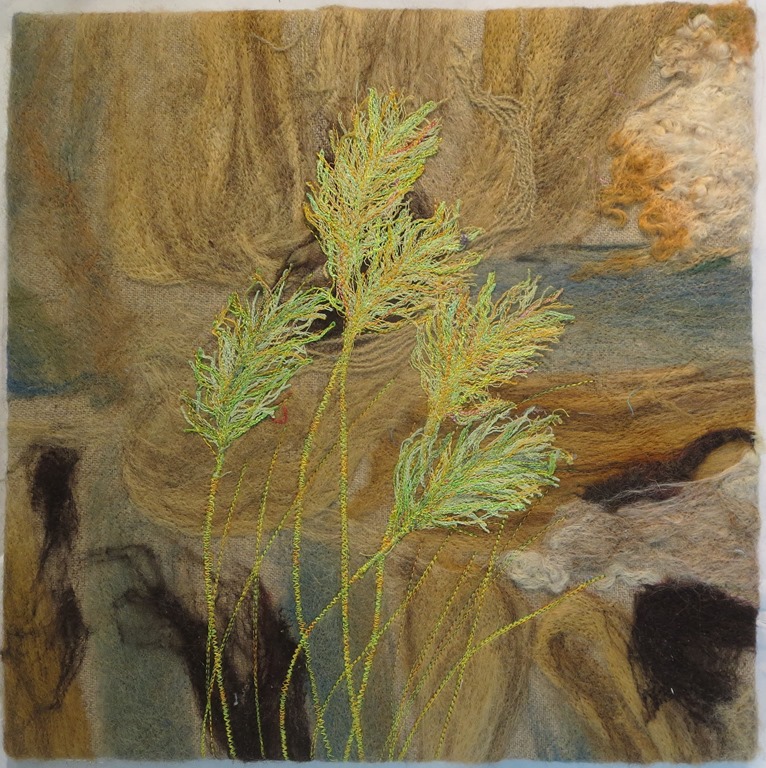 Progress Report: Fox Tails This work is 12" w X 12" t.   I created the heads of the fox Tails in the Experimental Surfaces with Amanda McCarver .  It was  a  great class and I learned a lot.    The background rock wall is felted wool roving.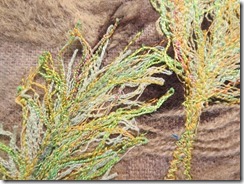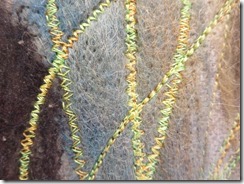 Peeling Orange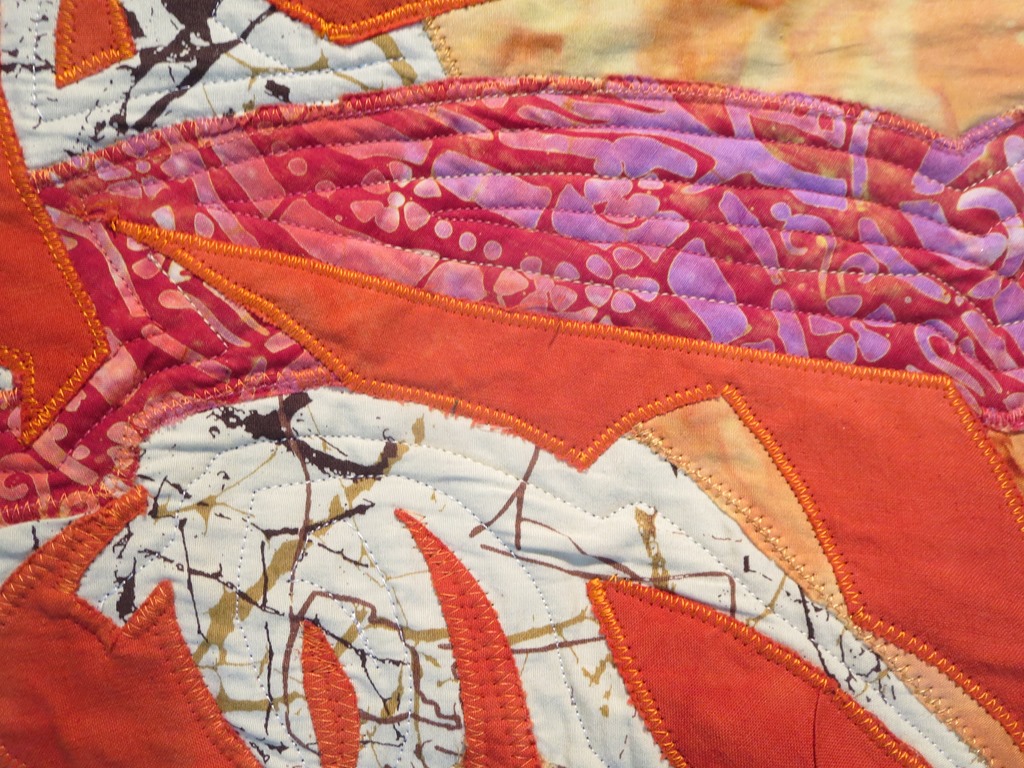 I am to the point on this project where I am doing reflective quilting on this work.  I have decided to leave the orange plain and not quilt in that area.  I think the contrast will add interest.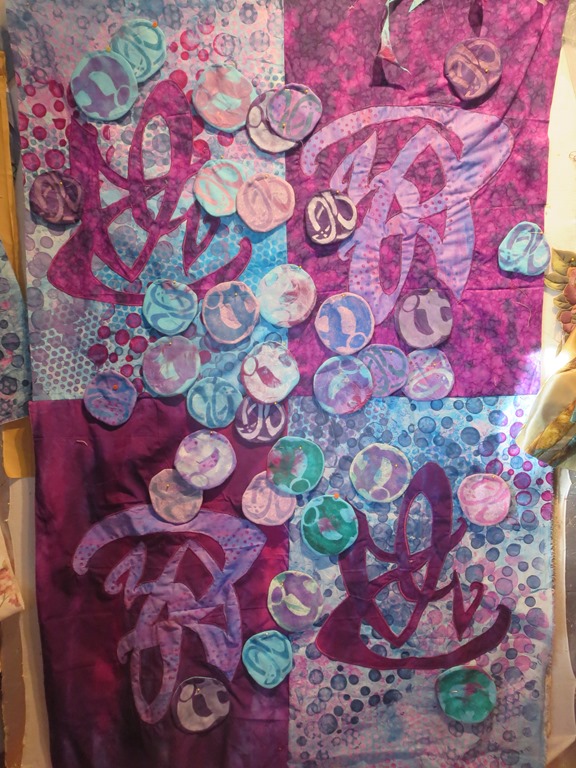 Zap It  As the photo shows I have made the "It's" a part of this work.  They are just pinned in place and subject to change, but one needs to start some where.  I ended up making a second "It" stencil as I wanted a second size.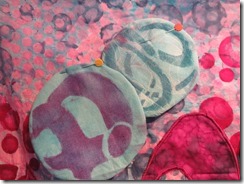 I am planning to hand stitch down the circular "It" add ons  after a bit of quilting by machine.
Creative Assistants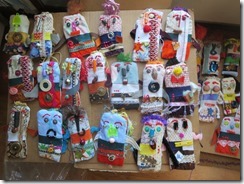 I really am at the end of making these fellows.  I know I was avoiding starting a new hand project and that is why I did them.  But I need to straiten up  and  begin the  project.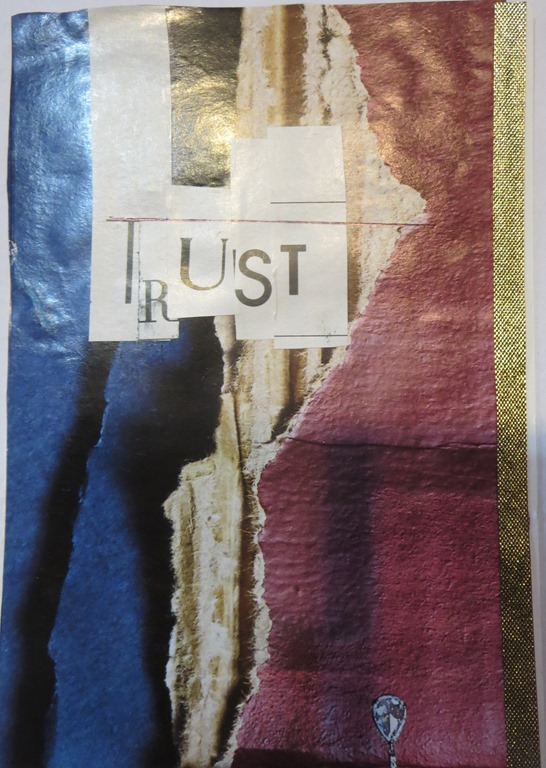 Card- Trust   I usually trust that good things will happen to me and for the most part that has been a truth in my life.   But the happening in the world at this time are throwing a lot of question into my mind on this subject.
Keep Creating
Carol