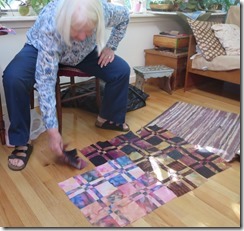 Hello-
I am getting back into my usual grove this week.  I went to a FAB meeting where Judy showed us  more of the blocks she created after the Mill Sight weekend.   I think the colors work well together well and it will result in a grand quilt.       I have finished several pieces this week so it is time to begin new work.   I though I might talk about one of my processes.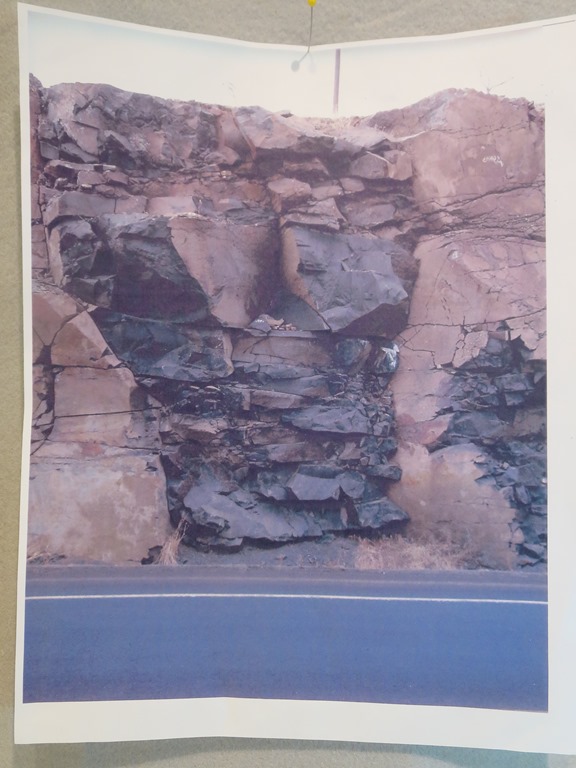 First I select an image.  This is a photo that I took in Washington state of a cut in the road.   Then I make a little windows and run them around the photo to find an area I think is a good jumping off point.     When I choose one and  I then do a little sketch of it using dark, medium and light.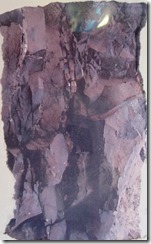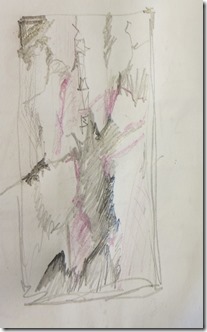 At this point I need to decided on a size and select a fabric for a base.     Because of the great amount of shrinkage and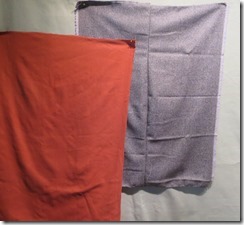 warping that occures with all the felting and  the stitching I apply I make the background fabric  10 inches bigger then the  final projected finished size.   The next step is to lay out roving in  the areas that are light med and dark and felt it down.    I then build up the surface with yarn,  silk paper and fabric strips.
Progress Report:   Small Cleft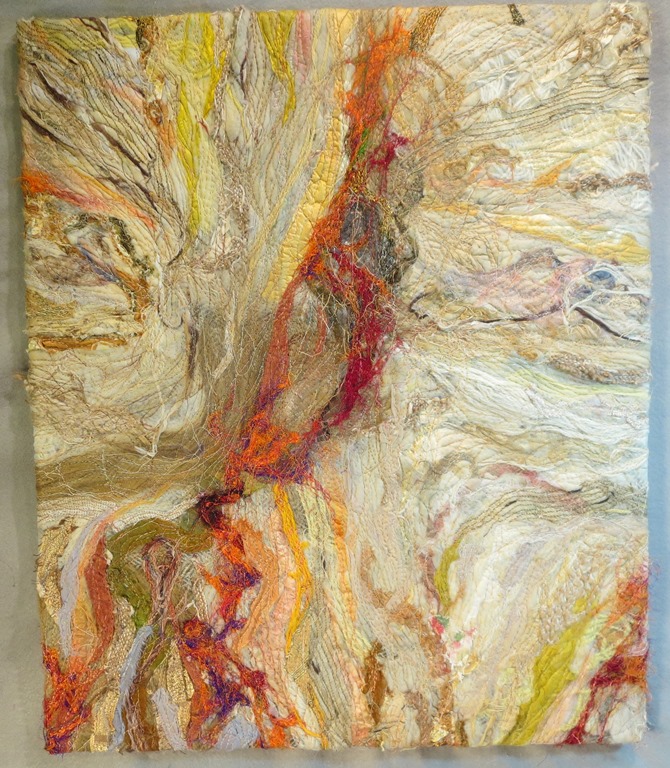 This work is 24" long and 20"  wide.  It is based on a photo I took four years ago.    I used the same process I described above for this work.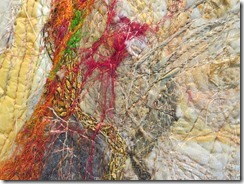 I incorporated silk yarn in this work as well as silk paper.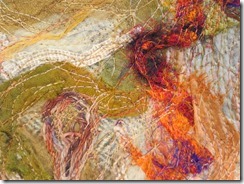 There is also some fabric bits and yarns here too.
Beach Front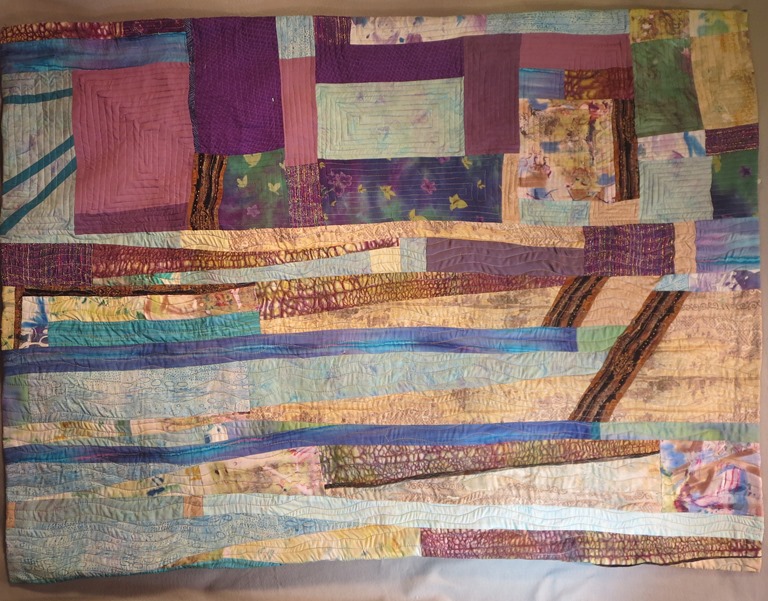 This quilt is another in the three challenges process.  My hand dyed fabric is the white with colored spots and Ethel's is the  blue and dark batiks.     It is based on a collage.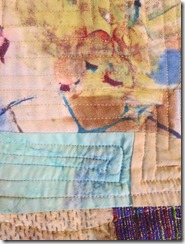 The top half is quilted in parallel lines while the bottom section is done in a wavy pattern to suggest water.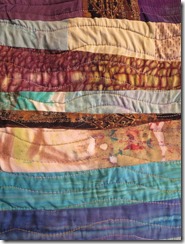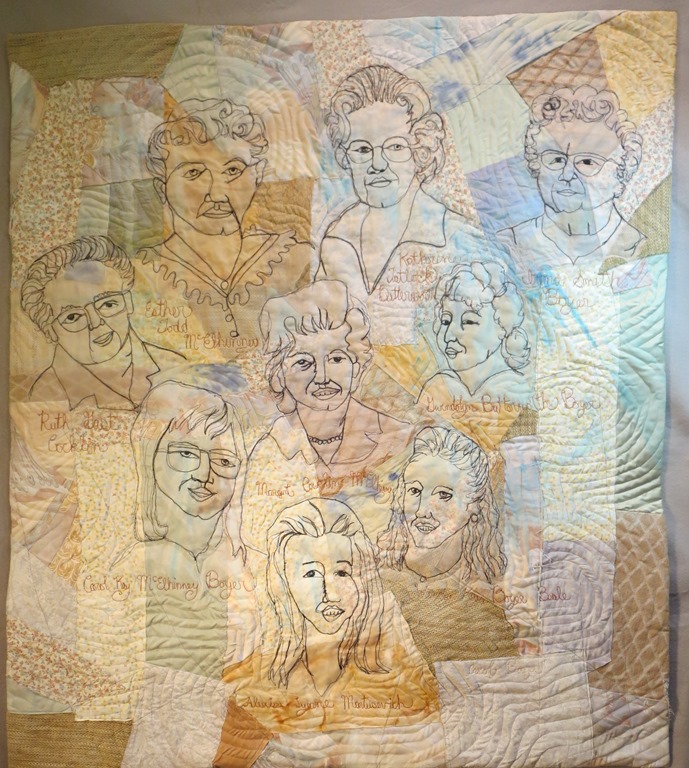 Generational  Whispers  This work is 43" long and  38" high.     I shows five generations of women in my family with my grand daughter at the center in the bottom.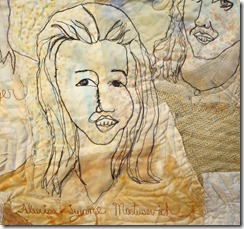 I  did free  motion drawing on organza to create the portraits and then sewed them to the background.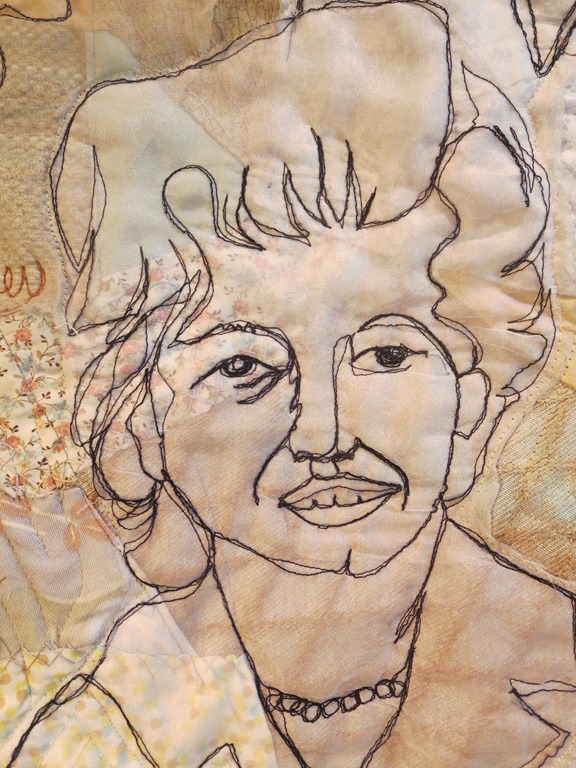 The last step was to add  the names of the women represented then quilt.  There was not enough space  below all the heads to  add their dates of birth and death on the top so I have added a panel on the back with that information.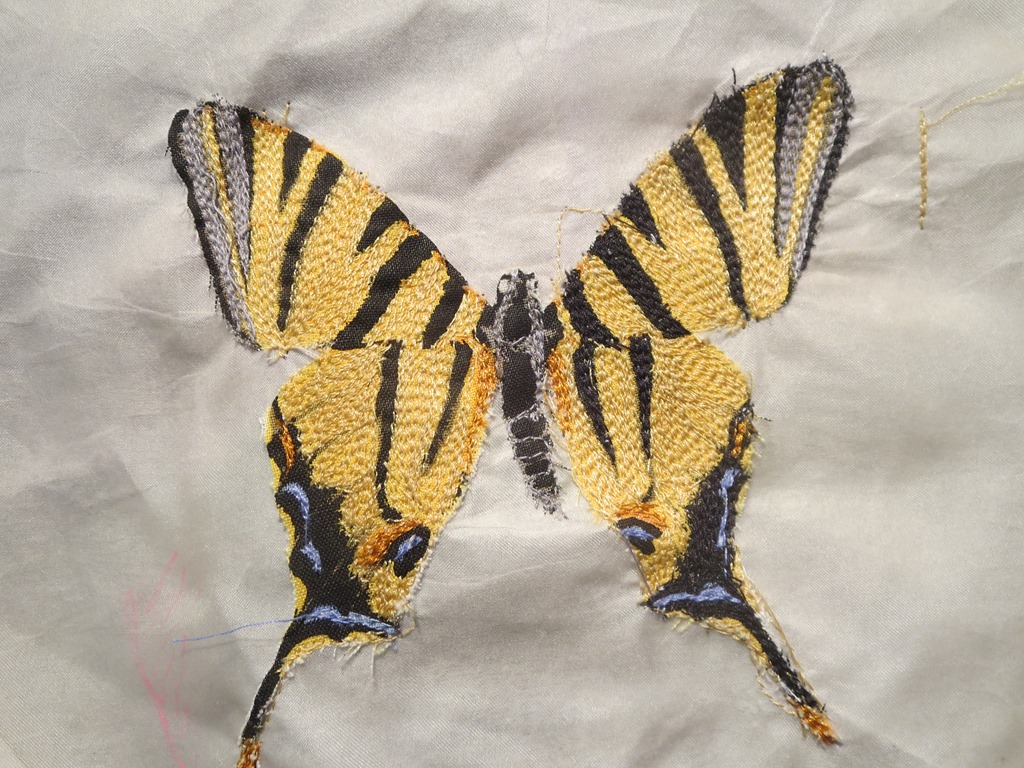 Butterfly   I am just about done with the thread painting on this butterfly.  The black sections on the body and the left wing  remain.  Then I will add it to the top and do the final quilting on that piece.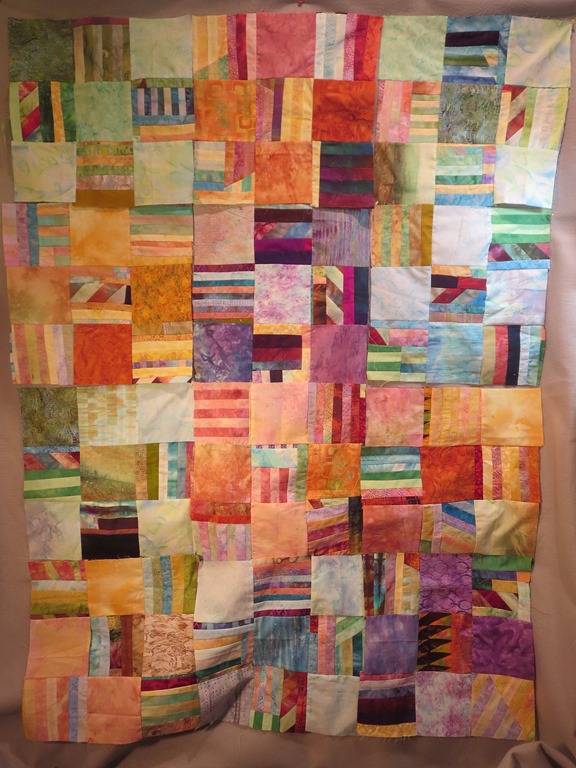 Ethel's Nine Patch   I am enjoying building these squares.  I have completed 25  at this point.  To make it a queen sized quilt it will take 43 blocks so I am a little beyond half way done at this point.  Looking at the scrap box I know there will be a second one of these too.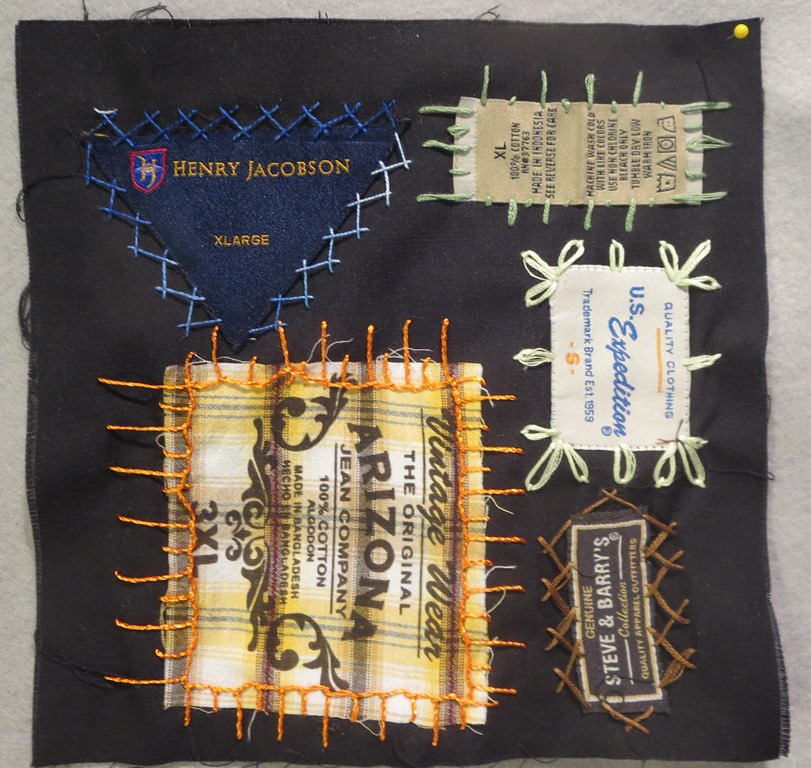 Label Block # 81  I feel back into my old pattern and only finished on block this week.  I have started making Creative Assistants in the evening  so I did not put in any extra time on this project.
Keep Creating.
Carol