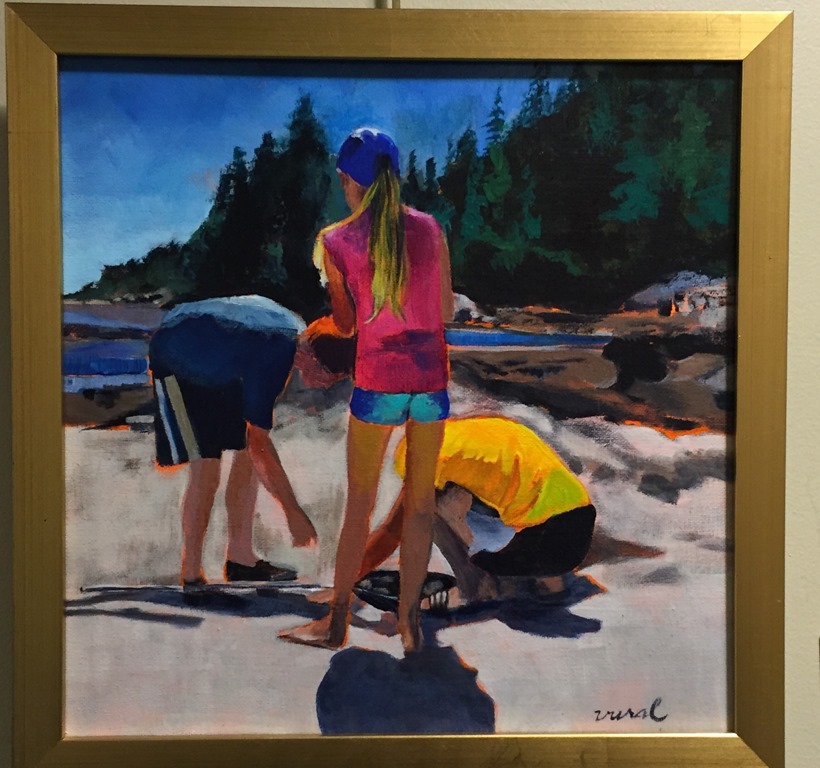 Hello,
This beautiful painting is by my friend Barbara.  It plus two other paintings of hers are hanging in the Manlius library as a part of the Associated Artist Of Central New York show that is open now until Oct 15.   I have two works in the show too.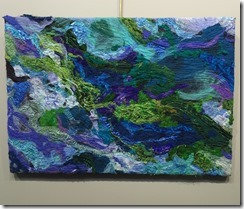 It is always exciting to see ones work on the  wall among other pieces.      In Aug I talked about rejection, so I felt I should talk a bit about entering shows too.    It is worth the effort to put ones work out in public.   There are all sorts of shows, some judged and some not.  If you are entering be sure to read all the rules and follow them.  I am in the process of hurrying  toward a dead line and when I re read the rules I find that my images are not the correct pixel size to be a part of this one.   I will see if I can resize them, but if  that does not work I will not waste the judges time by putting work before  them that that dose not qualify.    One needs to work toward being successful and I feel showing ones work is a part of that process.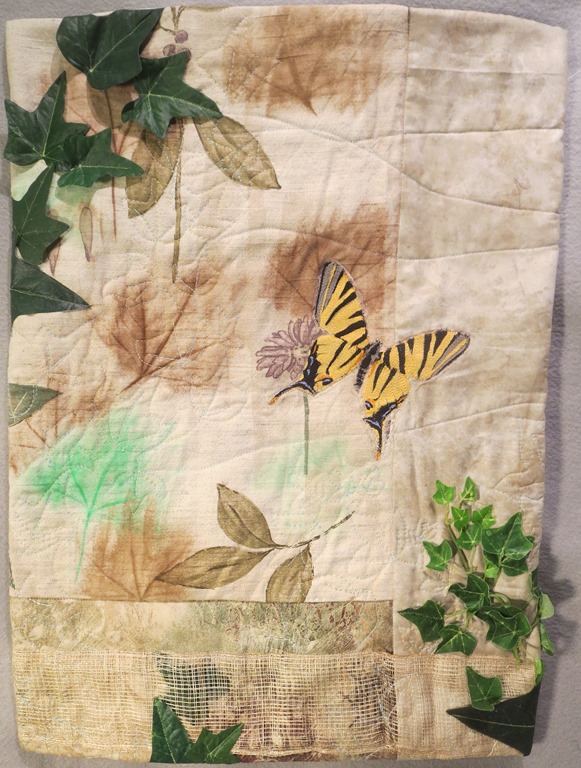 Progress Report:  Eastern Tiger Swallowtail Butterfly      This work is 22" l X 15" w.   It is one of the quieter pieces I have done.  I did enjoy doing the thread painting on this the butterfly and I  now have a new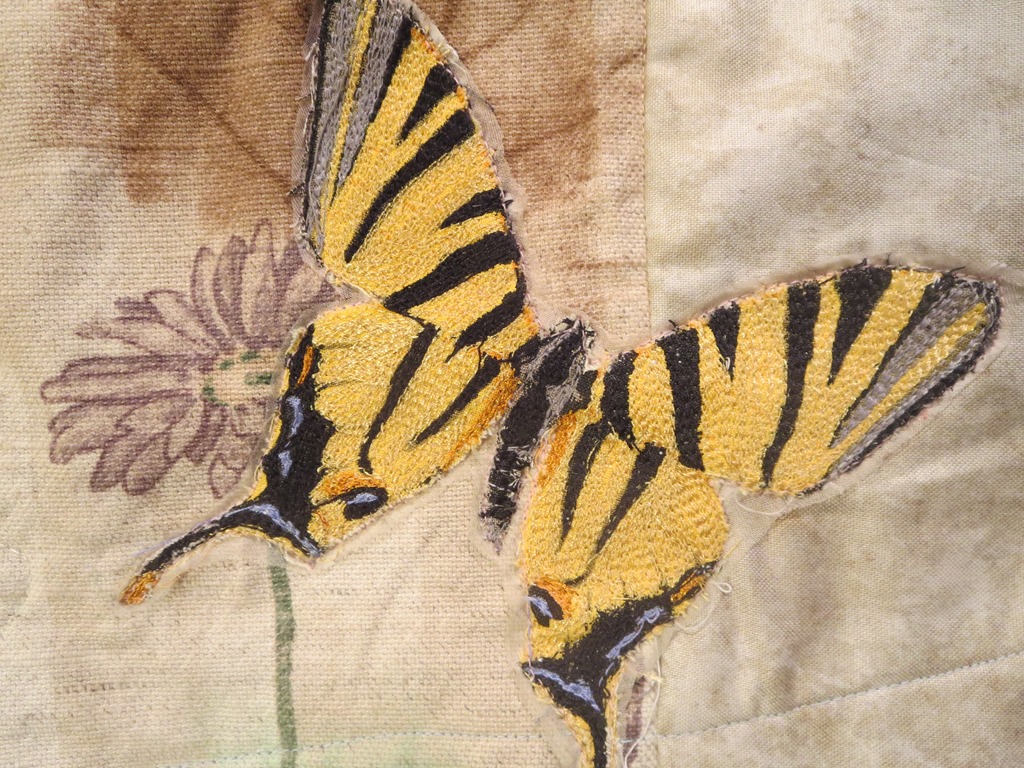 respect for all the shading work folks who do that  thread painting work as it takes a lot of effort and skill to do that work well.  It is very slow and difficult work.  This little butterfly took me four and a half hours and it is small and  far from perfect.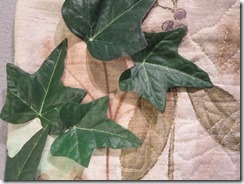 Adding the commercial  ivy leaves was a lot simpler.     I do love the texture though.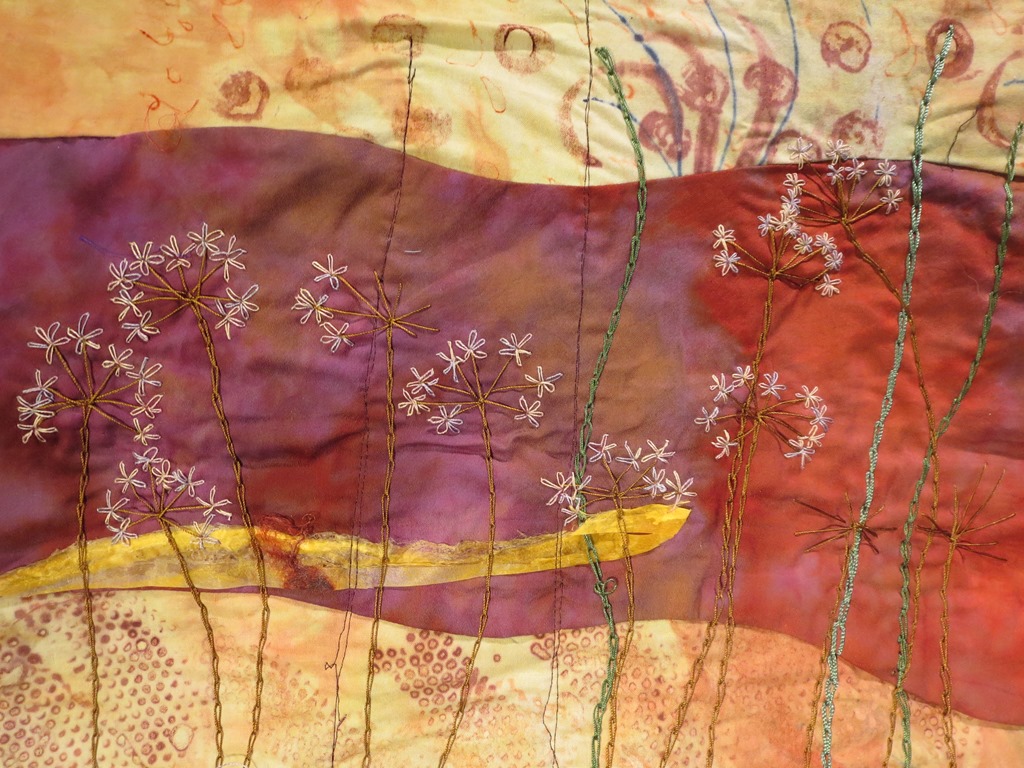 Hand work  This pieces has been at the bottom of the pile for a while.   I did work on the Queen Ann's lace section this week and only have a few  more blossoms to finish that step.
Ethel's Nine Patch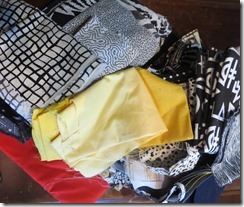 I finished assembling the rows of this piece this week and the pile in the photographic is of the fabrics I am going to use for the back of this piece.   Most of them are from Ethel's collection too.
Felting- rust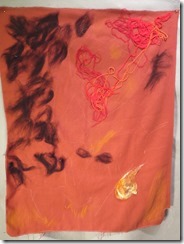 This piece is only about an hour old.   I draw out the areas I want in different colors with Taylor's chalk.   Then felt  roving, silk paper  and yarn   are placed  over the wool  and felted into place.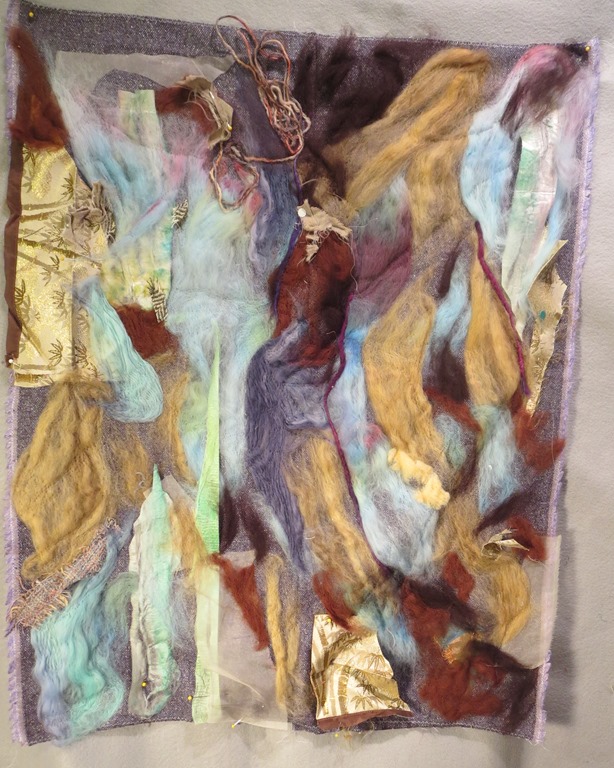 Felting-gray    This piece is much further along  then the first one.  I am just about ready to start applying the fabric bits and doing some  tread drawing on the surface of this piece.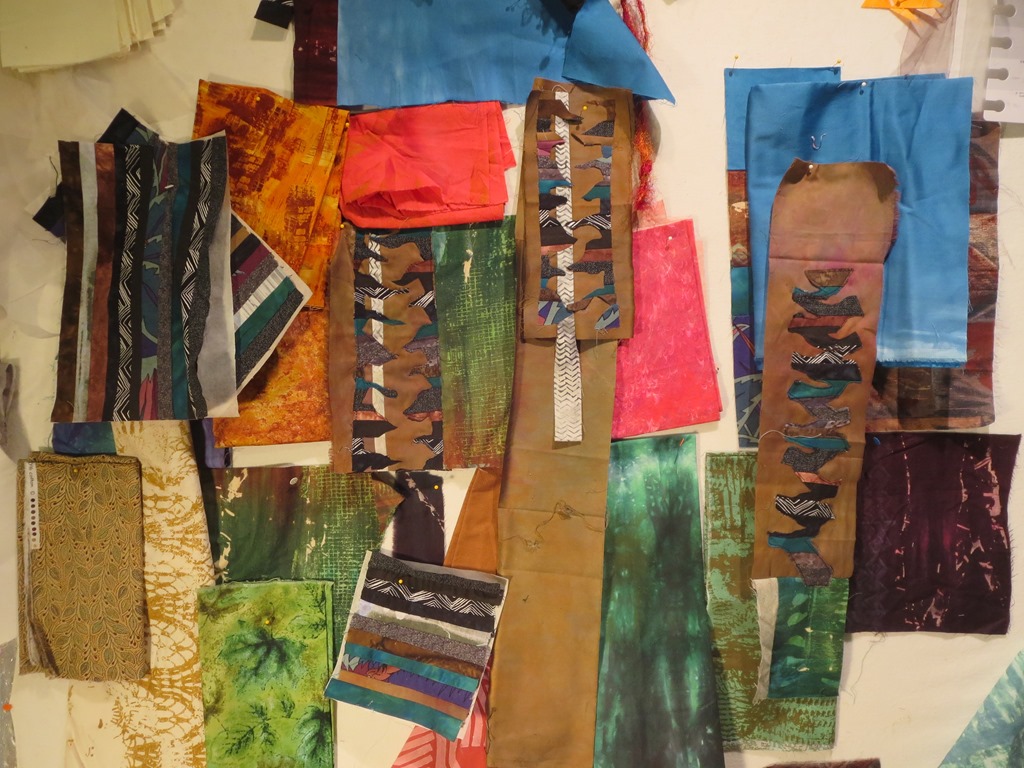 New work   This project has been on the wall for several weeks.  I finally buckled down and created all the units for the bird cutaways  so I can get going on this piece.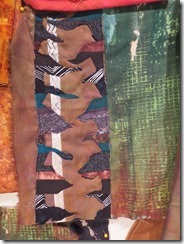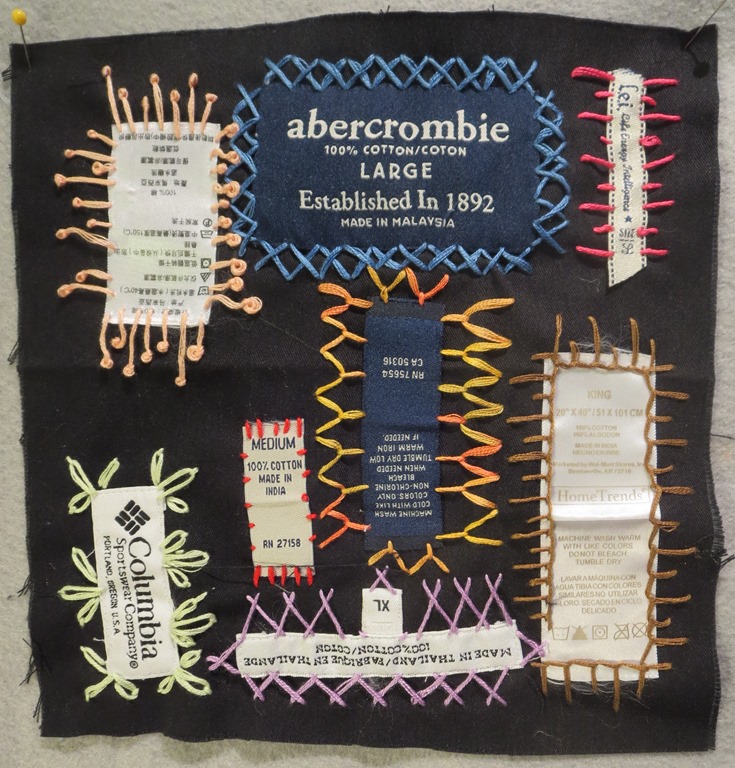 Label Block # 82  I am just a bit beyond the half way point in this project.     Down hill from here.
Keep Creating
Carol