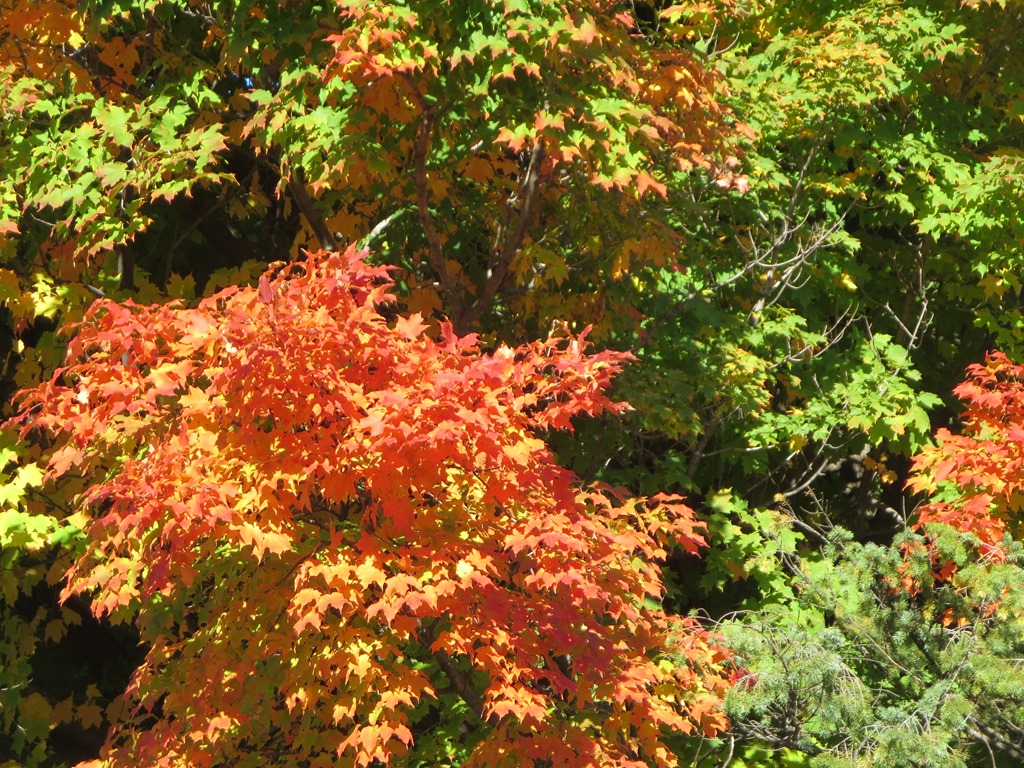 Hello-
On my walks this week I have been enjoying the fall colors.  There is such a wide range.   I love the oranges and reds as they contrast with  the greens, but the browns and rusts have a beauty of their own.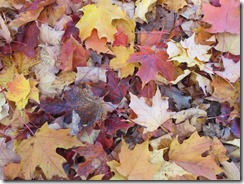 I was stopped by the  deep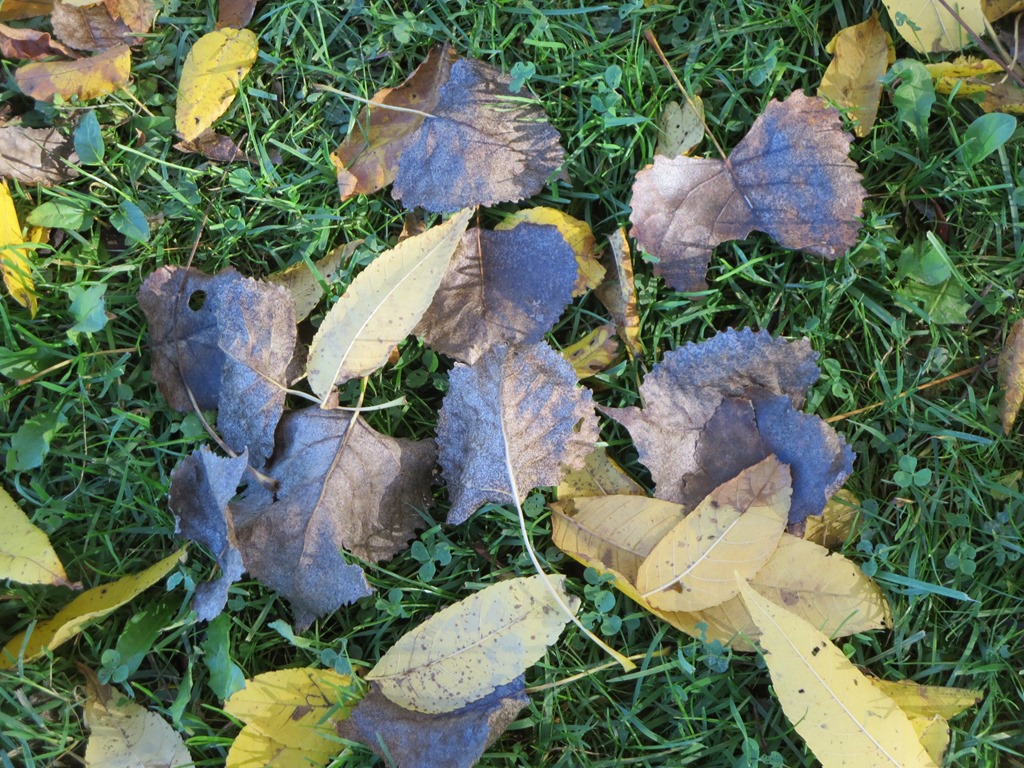 purple\ blue  I found on the ground here.   So many colors!   There are also lots of mushrooms in various colors out now as well.     I have taken a lot of  photos of the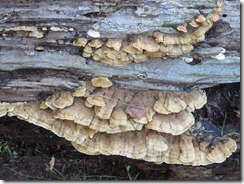 trees and bark too.  I am sure I will have a good supply to begin some new work with.  So keep your eyes open and while you are enjoying the season and perhaps you too may become inspired to start a new project.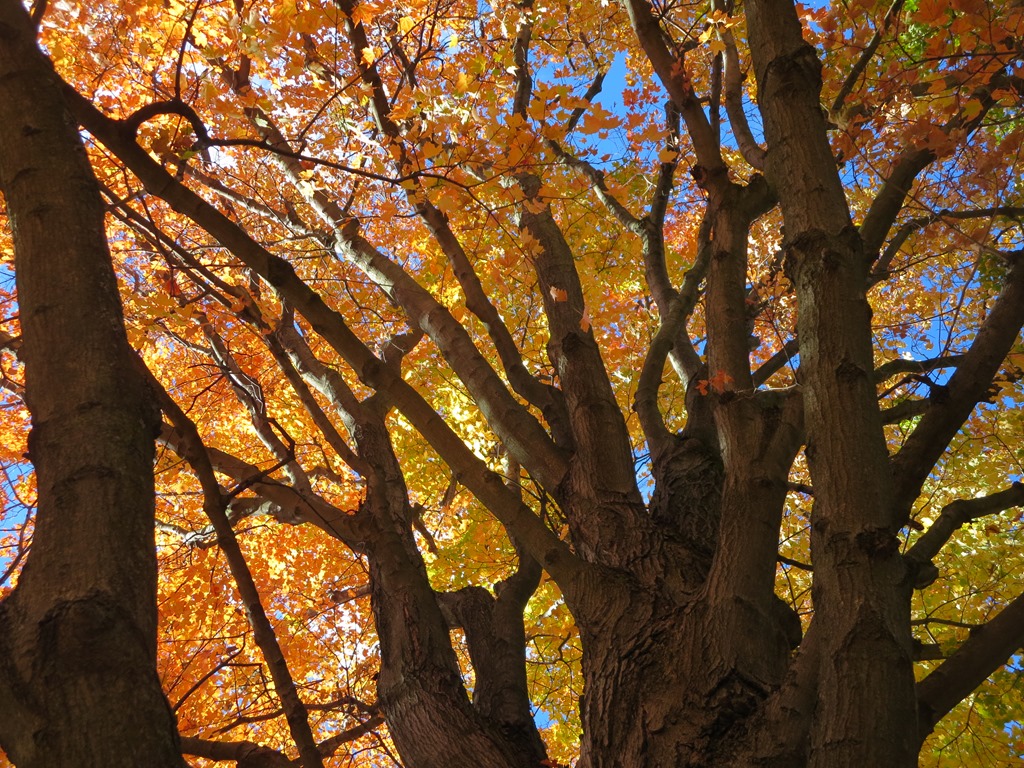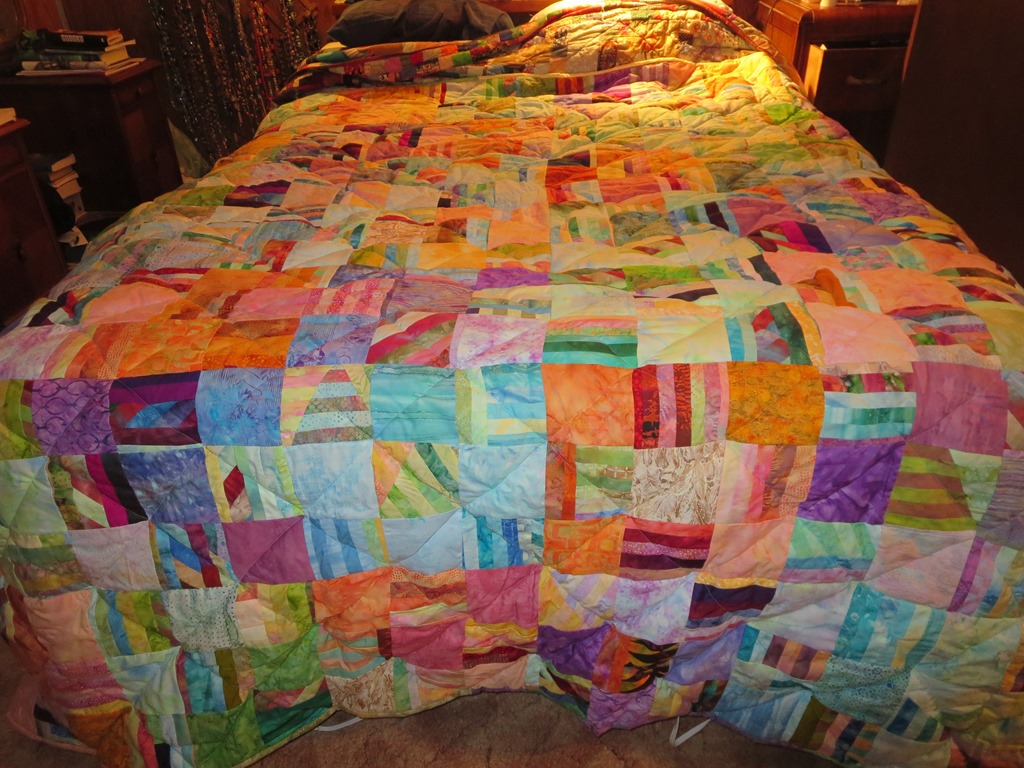 Progress Report:  Ethel's Nine Patch   I
finished the double bed quilt this week.  I sure enjoyed working on this project and thought of Ethel every step along the way.    The back is all done in her black and white scraps too and the quilt is reversiable.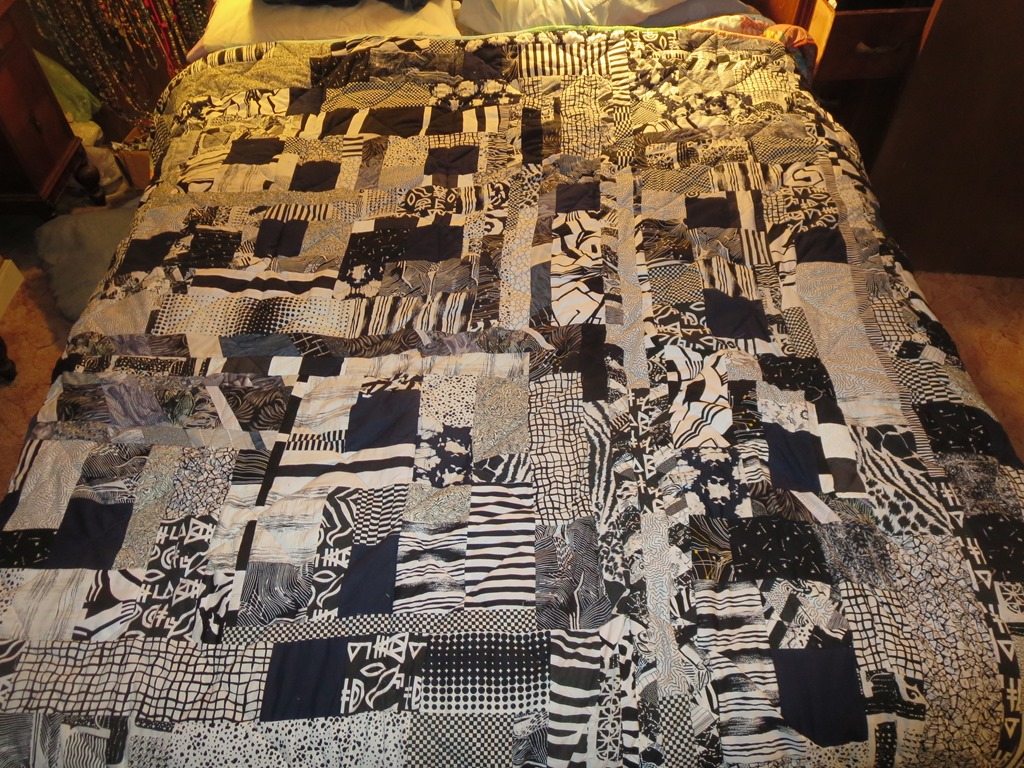 I think this side will be the winter side.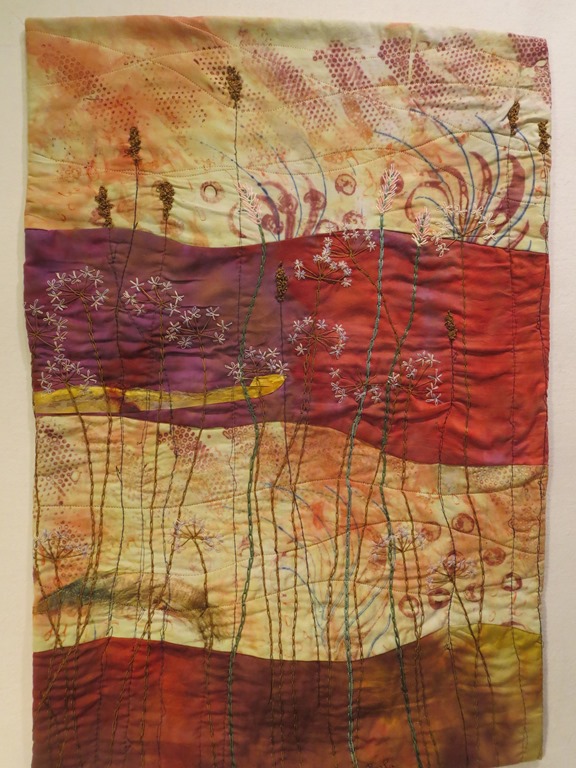 Queen Anne's Lace This quilt is
26" l X 18" wide.   It is one of my works that is built on the curvy cut system.   I quilted in lines of the wind with  the same curvy feel.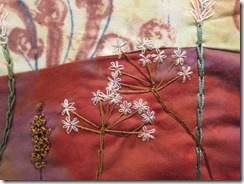 I enjoy the hand work that I put into the surface of this work.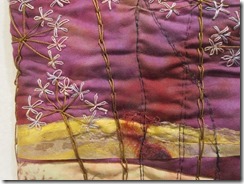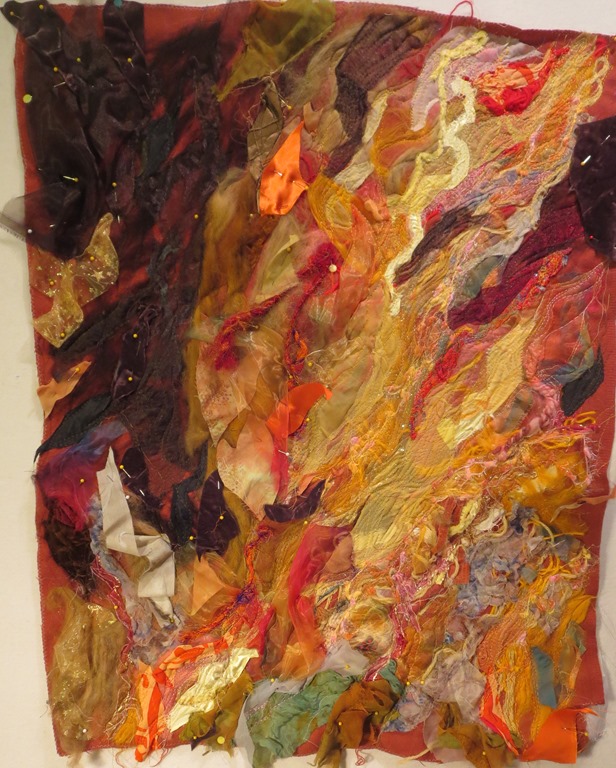 Fall Fires  I am still working away on this piece.   I am just about ready to begin to build in the smoke around the flames.   The bottom area is not done either.
Leaving the Land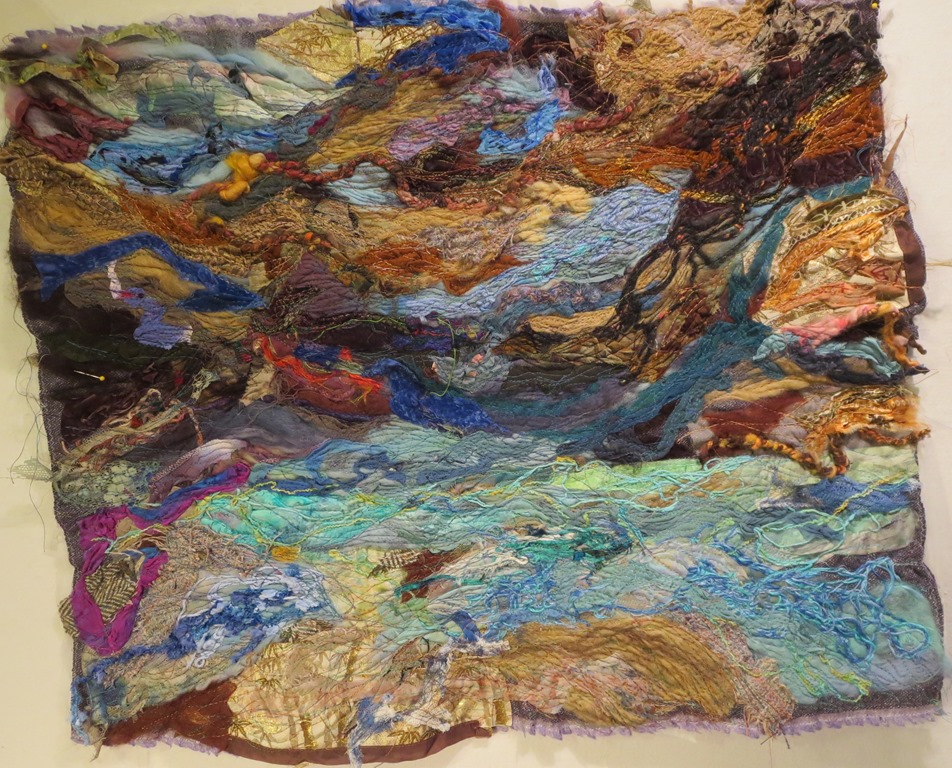 I put in time on this felt based work this week too.  It is much closer to being complete then Fall Fires.   There are only islands of spaces were I need to do the free motion work.   The dark area on the far left about half way up is an example of a space where I need to add stitching.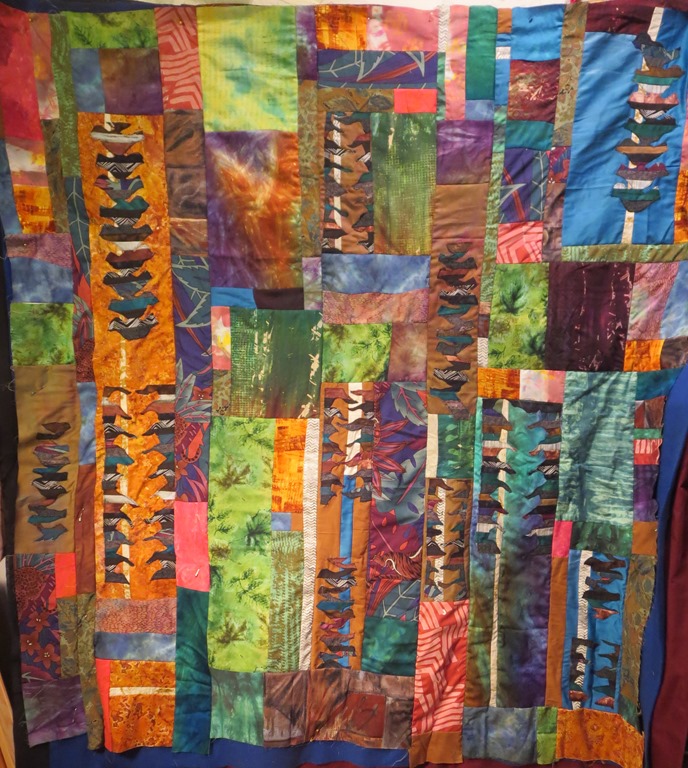 Bird Land  I have assembled the top for this work at this time.   It sort of got out of my control as far as size is concerned.   I do not usually work quite this big on art quilts.    I will do a little drawing of possible  free motion quilt patterns  that have a bird motif this week before I begin that step.
Curvy Cut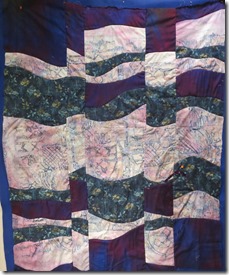 As I finished the last curvy cut piece, Queen Anne's Lace, I thought I should begin a new work in that vain.  Again I used Randy's deconstructed screen printed fabric as my starting place.    It is about 41"  l X 37" w   a little big for this type of project.( Is there a theme here?)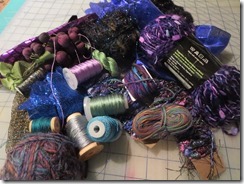 I have pulled a  pile of fibers and threads  that I might  use to embellish this project.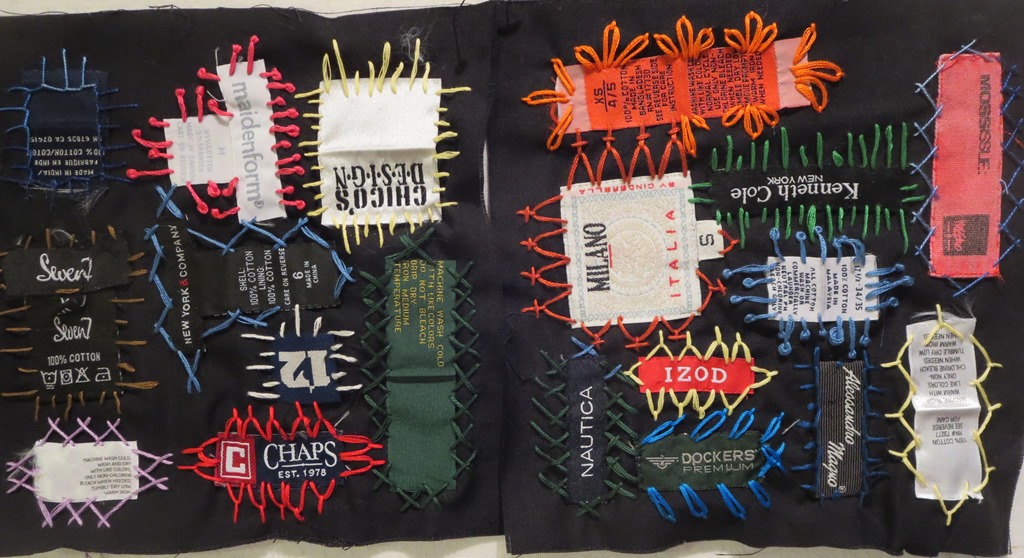 Label Blocks #  86 #87
I am working away on this project too.    Only 69 more blocks to go.
Keep your eyes open in this time of wonderful fall color and enjoy creating
Carol