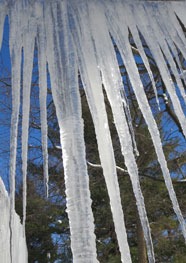 Hello,
Long ice cycles are one of the sure signs of spring to me.  The weather keeps shifting from cold to warm  here and that means melt and thaw and melt again.
I had lots of meetings this week.  Sat was a meeting of the Mixed Group.  It is always very stimulation and enjoyable to see the work of other artists and get their feed back on one's own work.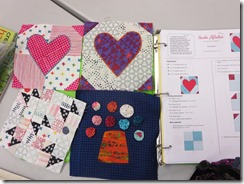 Tuesday the first of March so  both QuIG's and the Divas meant.  Liz  found a weekly offer by Moda on   Their web sight were they publish two new blocks ever week.  She has a note book already and four blocks are completed.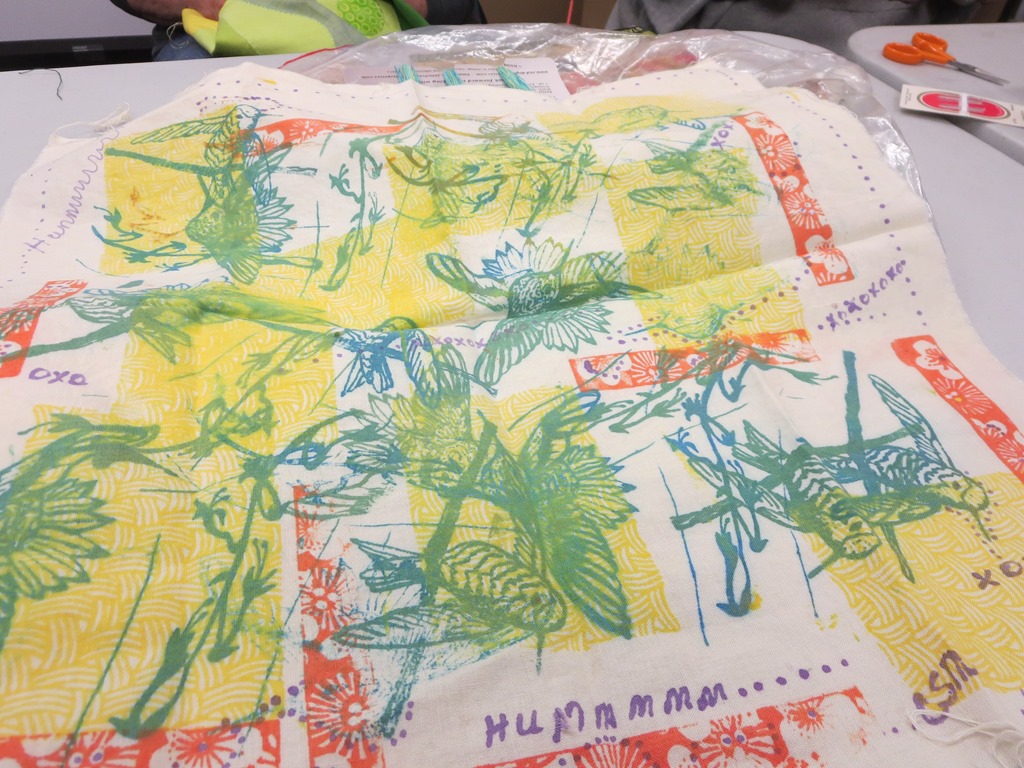 Corinne shared her print work from our last play day at Angle's.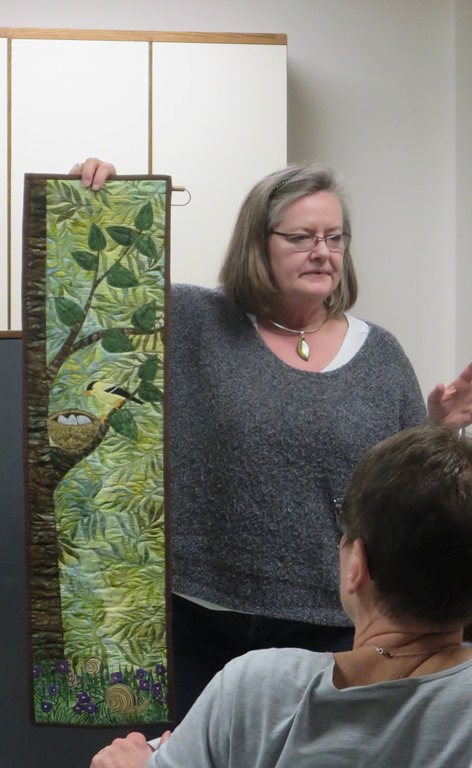 At the DIva meeting Kristen shared her shop entry for the "Row by Row " show at
quilters corner.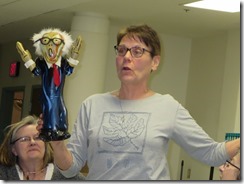 Donna shared her Bernie Sanders doll.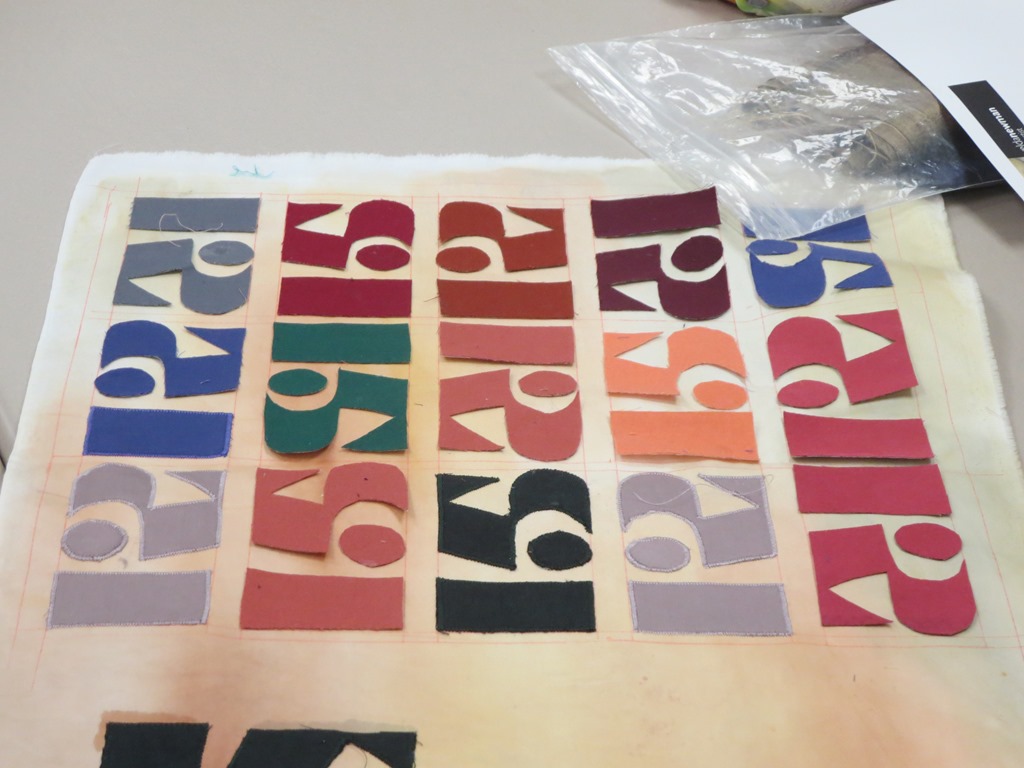 Noel showed off her piece for the " 15" show that the Divas will have this summer.   It was inspiration to see what everyone is doing.  I am so very lucky to have such wonderfully creative friends.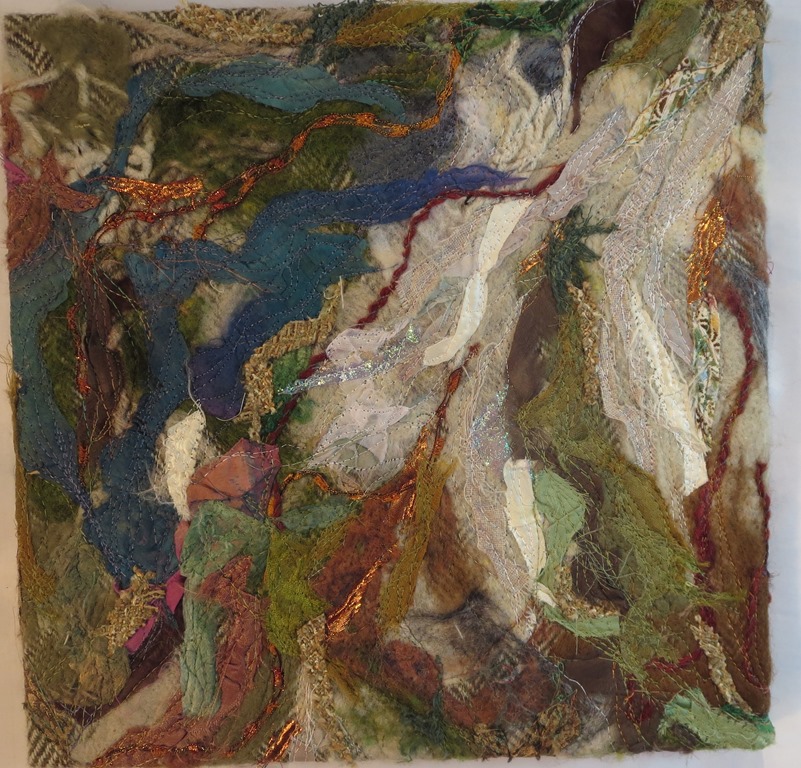 Progress Report: Trickle    This is the forth stretched quilt that  I felted first.  For this one I did not add any thing to the back of my woven wool fabric before I felted it.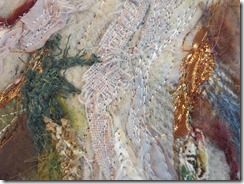 This meant that it all stretch at the same rate and so it ended up much flatter.    Now I need to get the corners of the work to be smooth and flat.  It seems there is always something to learn.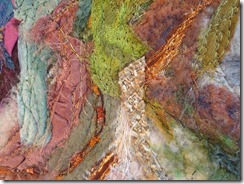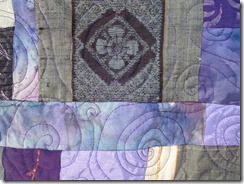 Foggy Dawn      I have taken the advice of my fellow quilters from Tuesday's meetings  on how to quilt this work and did it all in swirling patterns.   It is now ready for the facings.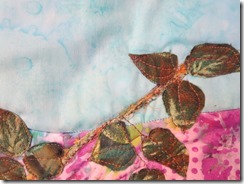 Briar Patch    I am having fun doing free motion raw edge applique of the leaves on this work.  I will also do free motion to add the black berries .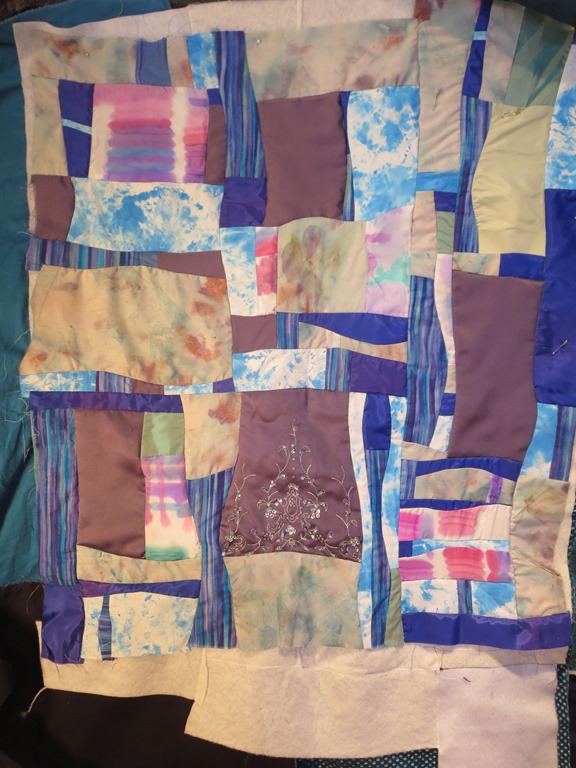 Silver Growth  I started this work because of the gift of a beautiful top that my friend Regina gave me.    The deep purple with the silver work on it at the bottom.    Now I need to figure out how to ingrate this work.
New Work  I have enjoyed laying out the balance of this work.   Now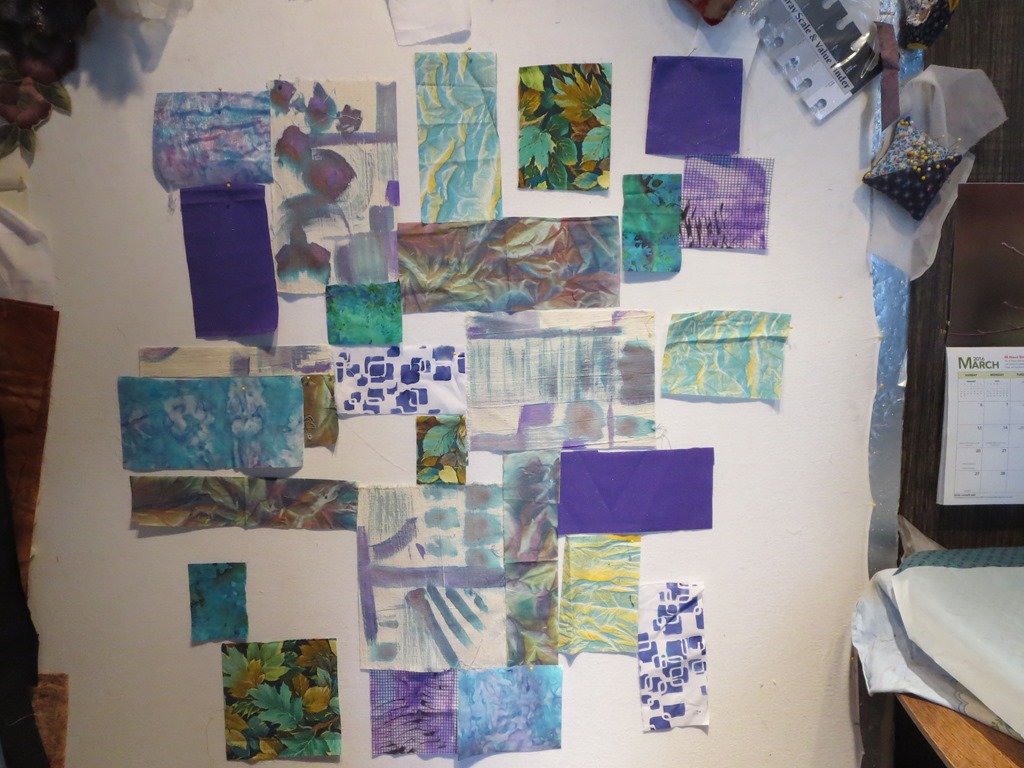 I am ready to begin the sewing step.  I will fill in the white areas with narrow strips of fabric as I always do.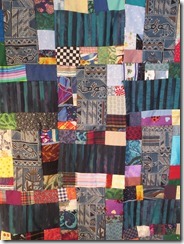 Scrap Happy  I am to the step in this quilt  where I have put the blocks in rows.  I need to stop now and make a back for this project before I can go forward.  It will make a good quilt to pass on.
Label Block # 42  I just keep working away on these little pieces.
Keep Creating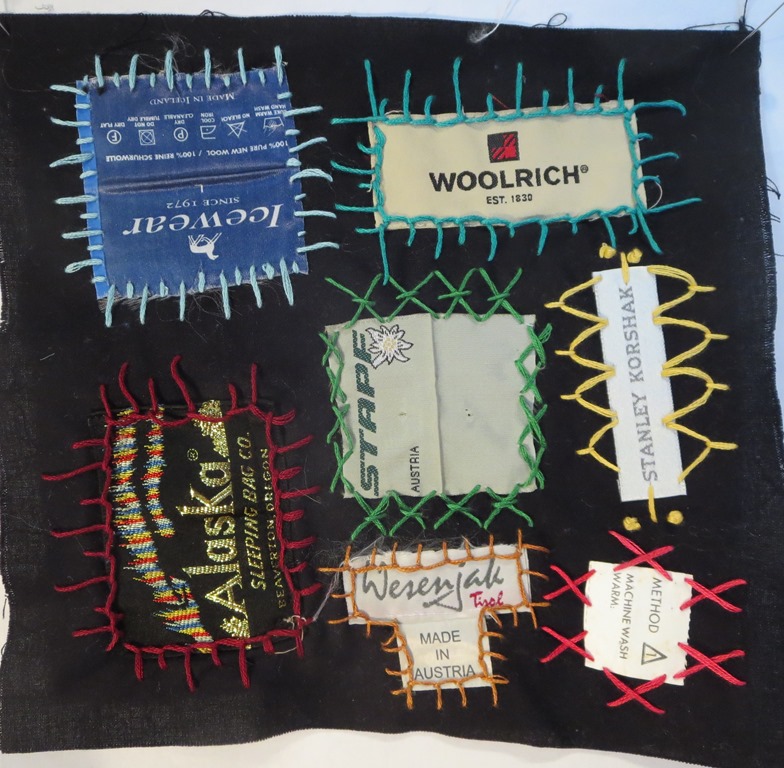 Carol