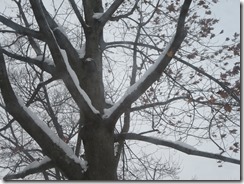 Hello-
Winter is still a part of central  New York, but today it is melting and that is a good reprieve from our cold and snow.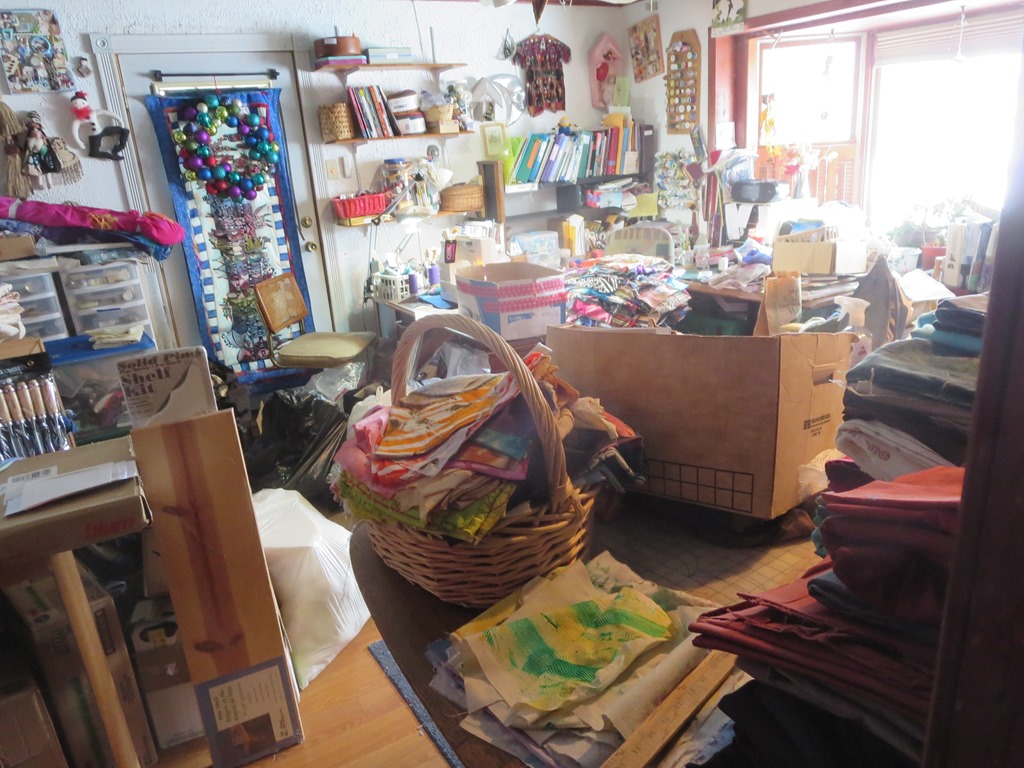 I continue to clean and purge.  This is day 13 of that process.  I did make a run to school with the back end of my station wagon  full   this morning, where I passed the stuff off to a fellow art teacher.     Doing that run did clear up some floor space.   I can see the end of the process now.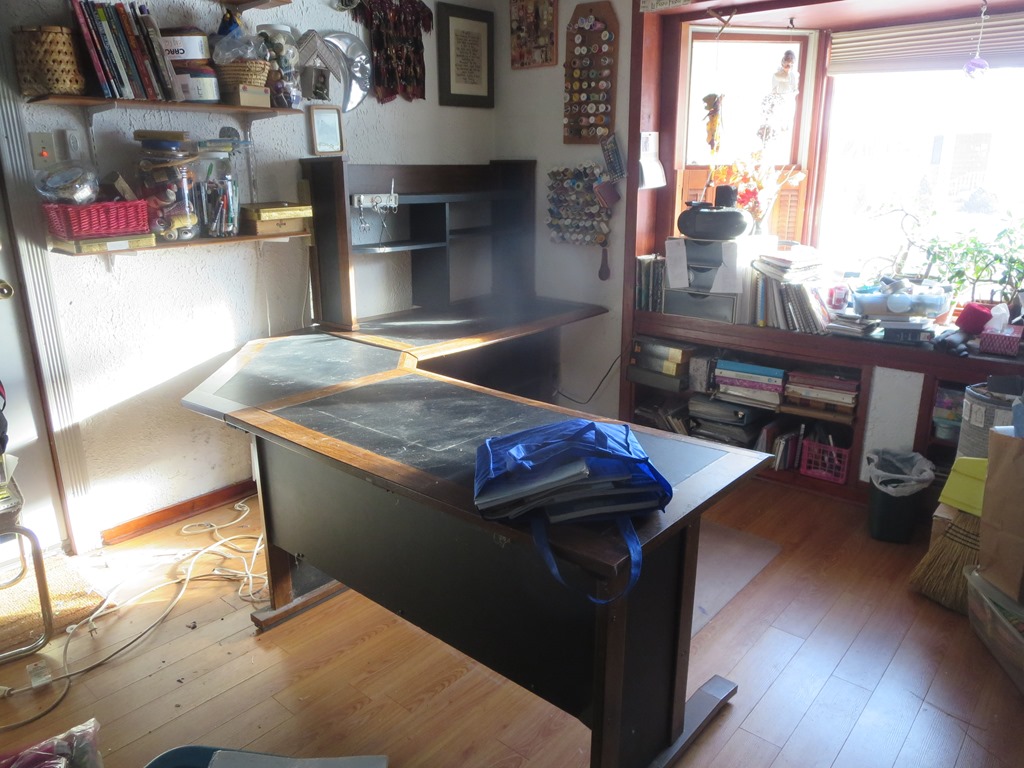 I just need to do  a bit more sorting before I put stuff back on the shelves.   I do feel lighter and I am growing anxious to start some new work.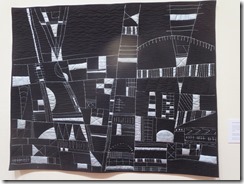 I did a few other things this week.   On Sunday I volunteered at the   Schweinfurt Art Center for the final day of  the  Quilts= Art= Quilts show.   This piecer is one I was really taken by.  I had a chance to visit one more time with the work I really loved and think again about the processes other folks are exploring.
I also visited Sharon in her studio  this week.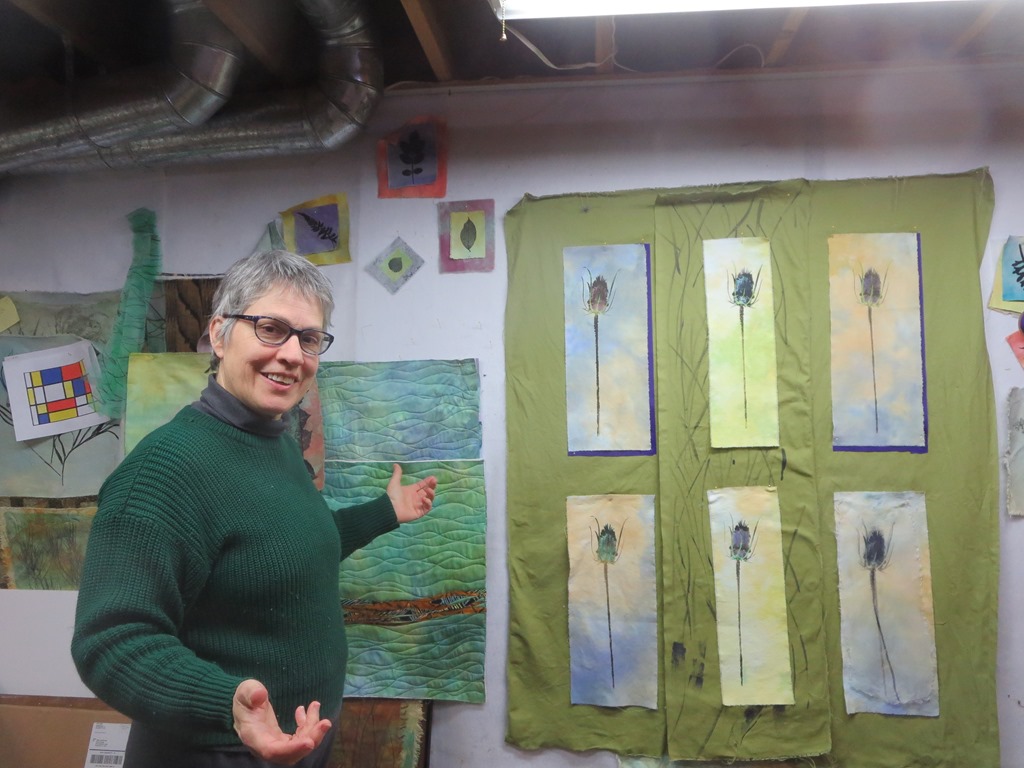 We had a good time talking about what she is doing now that she has finished her graduate work.  This piece on the wall is one of the items she is pursuing.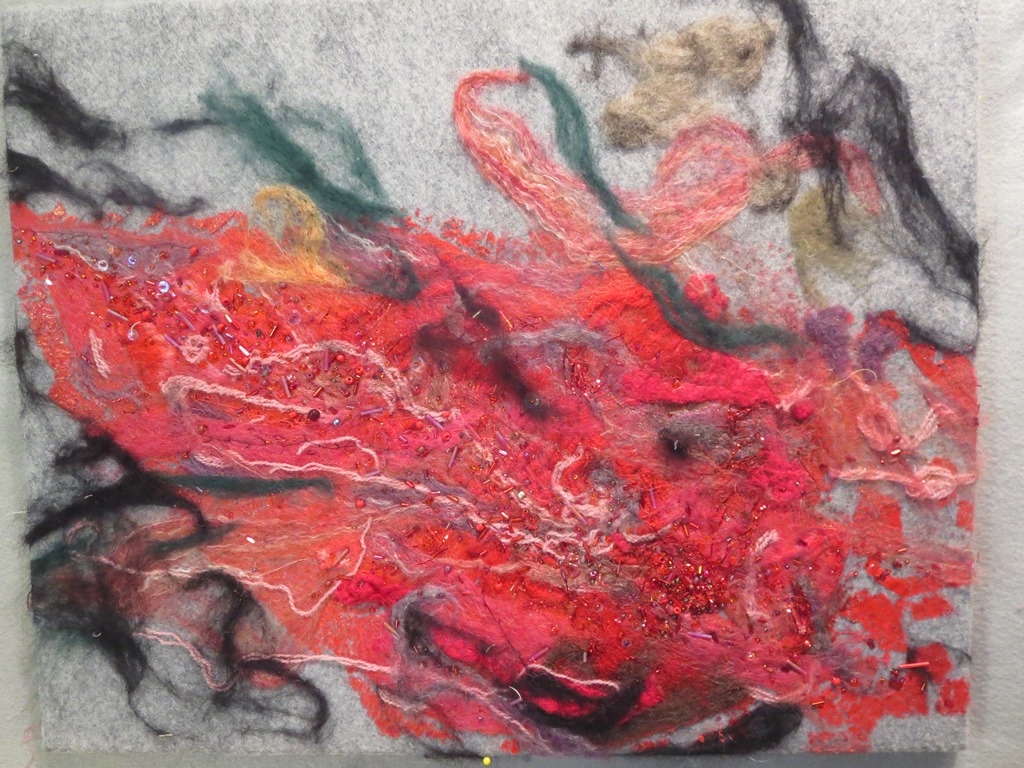 This work- Red Nebula, is one of the works I am donating  to the Jazz of Central New York  Auction.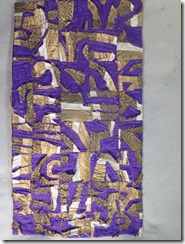 Name Game # 3 –Patti,  is the  second.   I always feel good about passing my art forward  as the process is the important part for me and selling is not my main goal.  I like what this organization promotes and does to keep Jazz  alive.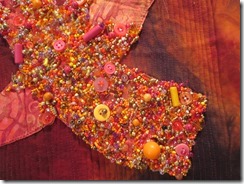 Progress Report:  Glyph  IV     I keep beading away on this project.  This tail of the L got completed this week.
Hand work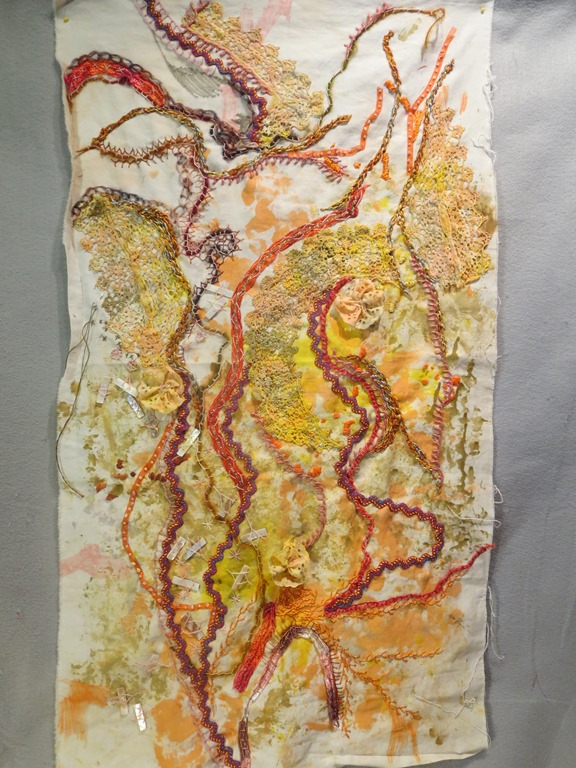 I continue to do my evening work too.  This project is coming along.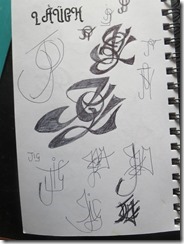 New work   I have been doing some drawing in preparation for the next work.  The new word is JOY.     I also experimented  with JIG- but I like the Joy a lot better.
   Tarot- Don't Know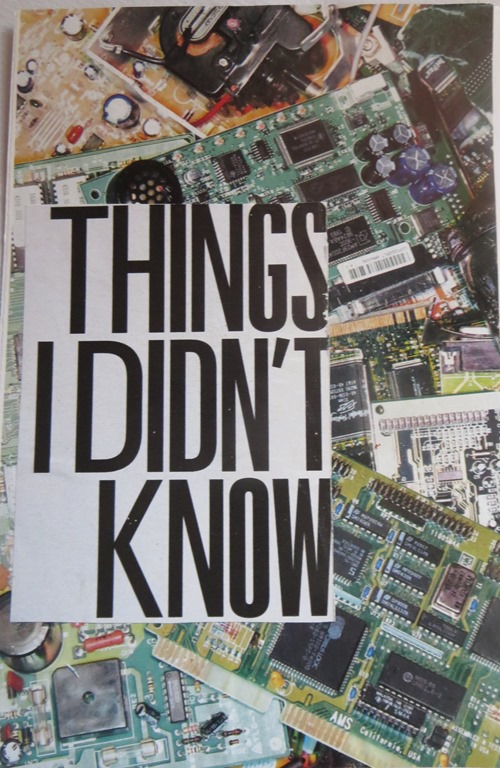 As I was feeling a bit starved for some  creative  work that was not related to the cleaning- I did two cards this week.  This card also reflects how much I  feel I am being left behind in this ever changing world- especially with  technology issues .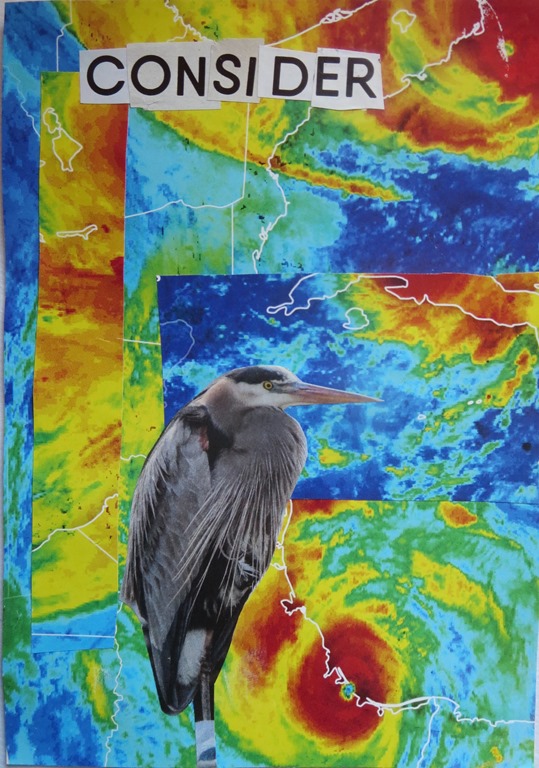 Consider  This concept is really on the top of my mind as I look at all the stuff I have saved and collected.   I have spent a lot of time considering whether I will ever take the time to use and or look at some of the stuff.   It is difficult for me to let go of all the slides I have taken and collected even tough I do not have a working projector any more so getting rid of them should be easy.
Carol