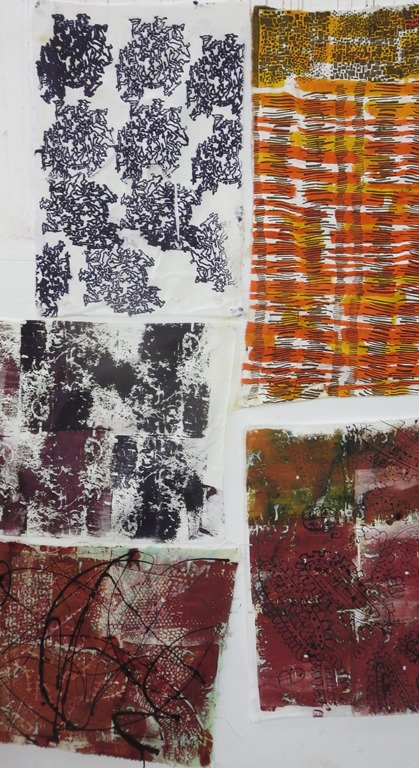 Hello,
This week I went off to an open studio week end at the Schweinfurth.  I worked in the wet studio with six other gals.   The first image is of the screen work I did on Sat.  I stared out doing Shobori with Liz.   We did four colors- orange, yellow, green and purple.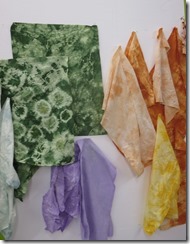 Everything worked well except the purple where I used a fabric that was only partly cotton and so it did not take the dye as well as I would have liked.     I still have a lot of fabric that is batching so there will be more next week.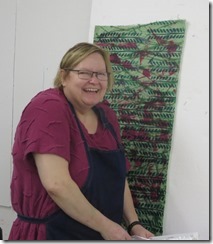 Susan did some wonderful stuff as did Cheri.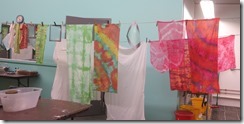 Maureen worked on sox and other linens  she hopes to sell at the Plow Shears show  in early Dec.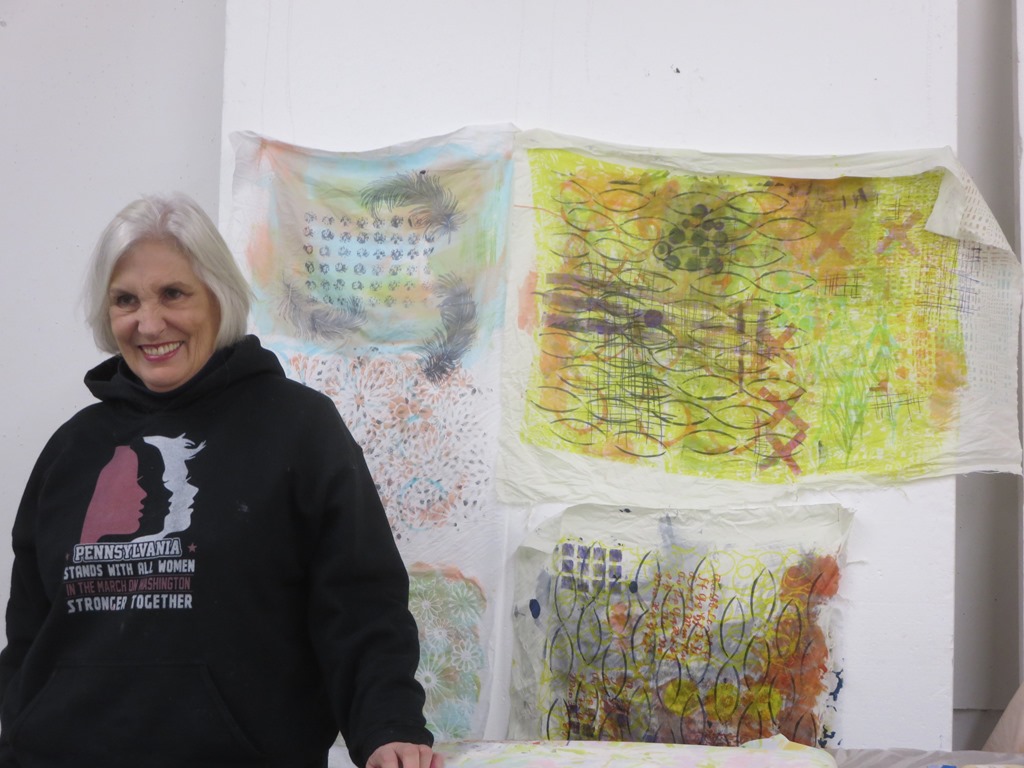 Victoria did some nice work too.   We all had fun  and I came home exhausted.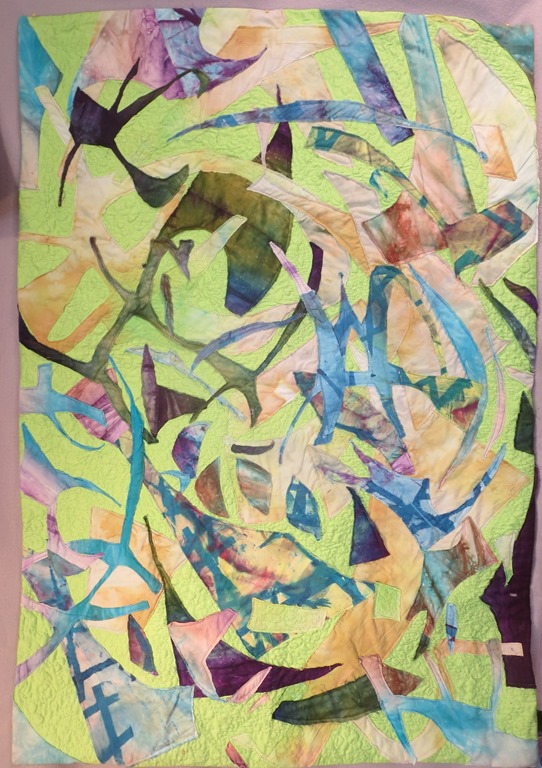 Progress Report: Whirlwind This work is 30" w X 45" l.   It took several tries to get the edges strait on this one.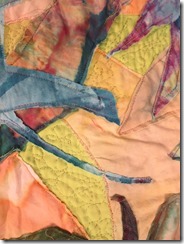 I really like all the movement in this work.
Ethel's Scrap
  I continue to work away on this piece.  I finished row 5 yesterday and there are only nine so I am more than half done with this step.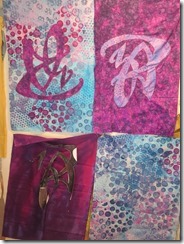 Zap  I had to remove the first applique as it caused a lot of ripples.   In doing the second two panels, I will add the inner facing and   tear away before I stitch to begin with- that will make the piece flatter and go a bit faster too.
Peeling Orange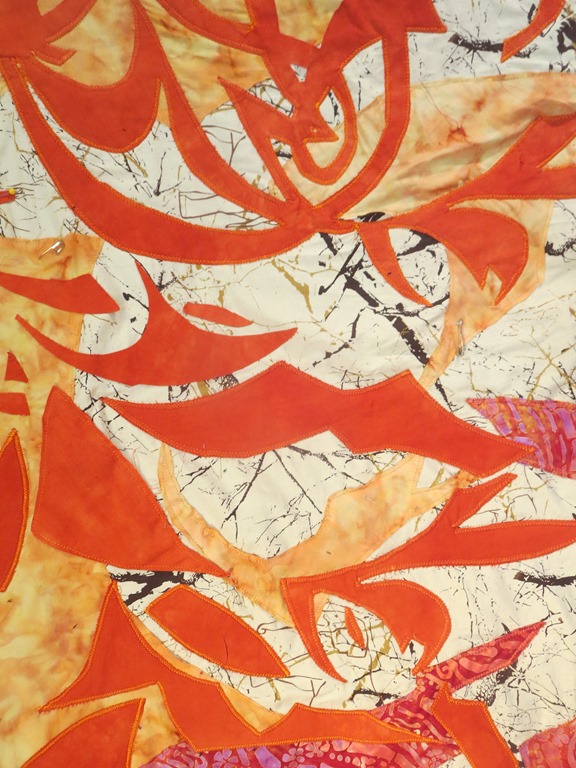 I am zig-zagging the parts down on this one  and thinking about how I want to quilt it as I go.
Glyph IV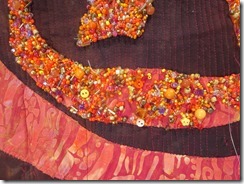 I have been gone so much this week that I have not  done much work on this  project.   But I did put in a few hours and time is what it takes now.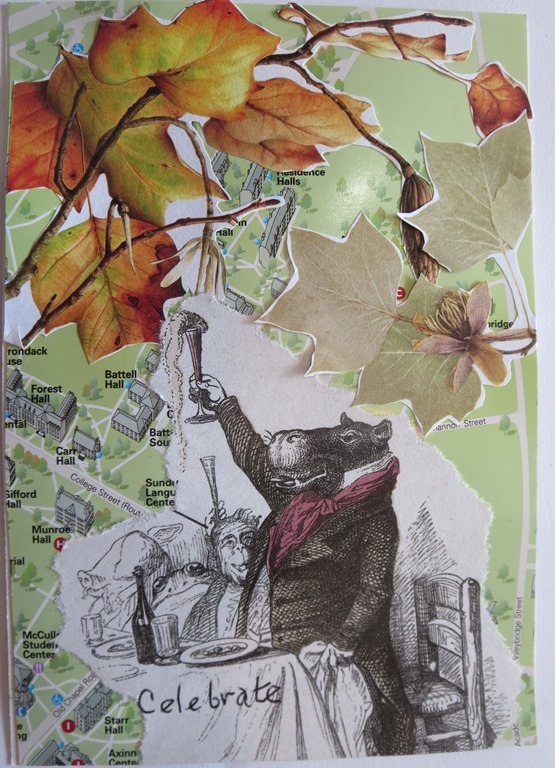 Card: Celebrate  As the holidays draw near I think about how important friends and family are to me and want to toast them with this card.
Enjoy Big Bird Day  everyone,
Carol